Qual è la differenza tra PCB flessibile e PCB tradizionale? In che modo l'applicazione è diversa?
xinst2 aprile 2020
FPC (flexible circuit board) is a type of PCB, also known as "soft board". FPC is made of flexible substrates such as polyimide or polyester film. It has the advantages of high wiring density, light weight, thin thickness, flexibility, and high flexibility. It can withstand millions of dynamic bending without damaging the wires According to the requirements of spatial layout, it can be moved and retracted arbitrarily to achieve three-dimensional assembly, which achieves the effect of component assembly and wire connection integration. It has advantages that other types of circuit boards cannot match.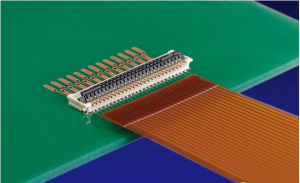 FPC is widely used in mechanically sensitive equipment because its flexibility allows circuit boards to resist vibration. Flexible PCBs are more durable than traditional circuit boards, but flexible PCB manufacturing processes are sensitive and complex.
Flexible PCB applications
Rigid boards add some restrictions to product design because they cannot be installed in limited spaces. Circuit boards need to be vibration resistant in products that are often subject to mechanical shock.
Flexible PCBs are more suitable for this situation because they can be bent and wrapped if needed. They can survive harsh temperatures of -200 to 400 degrees Celsius. These features make flexible circuit boards more reliable and durable compared to traditional circuit boards.
Computers and accessories
I PCB flessibili sono molto potenti in termini di segnale e condizioni atmosferiche. Il disco rigido del computer contiene un Flex PCB. Perché questi PCB forniscono velocità di trasferimento dati elevate su circuiti stampati fisicamente piccoli. Altri dispositivi elettronici come stampanti, calcolatrici e LCD per laptop sono spesso progettati con PCB flessibili per ragioni simili.
aeromobili
I sistemi elettronici degli aerei sono spesso pieni di cavi e sono leggeri. Un tipico Airbus contiene quasi 100 chilometri di cavo, mentre un elicottero contiene circa 12 chilometri di cavo. Non vi è alcun compromesso in termini di affidabilità e prestazioni dei sistemi dei velivoli. Il PCB flessibile riduce il peso e può essere notevolmente migliorato anche sotto shock meccanico, rendendolo ideale per gli aerei.
macchina
Nel tempo, i prodotti automobilistici sono diventati più compatti. I PCB flessibili aggiungono compattezza ai loro progetti perché, indipendentemente dalla forma, questi PCB possono essere posizionati in uno spazio limitato e continuano a funzionare in modo efficiente. Flex PCB consente ai progettisti di produrre prodotti leggeri mantenendo le prestazioni del prodotto.
I PCB flessibili sono comunemente usati nei computer di gestione del motore, nei controller degli airbag e in altri componenti elettronici nei prodotti automobilistici. Poiché le automobili sono spesso esposte ad alte temperature, che è tollerabile per PCB flessibili, queste schede hanno prodotti automobilistici moderni.
Cellulare
Il telefono è piccolo ma ha molte funzioni. Ti sei mai chiesto come progettare circuiti densi in un involucro così compatto? PCB flessibili possono sincronizzare più componenti con requisiti di spazio minimi.
Connecting wiring harnesses or rigid boards for synchronization components is disadvantageous because the size and shape of the phone is limited. In addition, mobile phones will heat up, and traditional circuit boards cannot withstand high temperatures. In addition, Flex PCBs have added water resistance to their designs.
Medical electronics
Medical electronics need to be highly accurate and durable. Wearable devices currently under development are typically developed using Flexible PCBs, with the flexibility to make them suitable for host use.
Today, wearables are used to track physical health. These gadgets are very compact and sophisticated. Flex PCB can implant sensors on the patient's skin and monitor results on a smart watch or mobile phone. This revolution in wearable medical devices is brought about by flexible PCBs.
Medical devices often need to be placed inside the body, such as pacemakers or pill cameras that are often exposed to extreme atmospheric conditions and flexible PCBs are best suited for this situation.
Rigid PCBs are bulky and cannot use shape changes and low performance when transmitting high signals, which makes them detrimental to medical electronics.
Recent research on Flex PCB has enabled scientists to develop Flex PCBs that are more suitable for medical devices. These PCBs are developed using organic materials to provide more appropriate quality for prosthetic parts. These boards are more flexible than flexible traditional PCBs, which is exciting for the development of high-performance prostheses.
Industrial applications
Flexible PCBs can withstand extreme weather conditions and perform well even in harsh environments. RF devices often use Flex PCB designs because the robustness of these PCBs leaves the signal strength unaffected. In addition, Flex PCB is used in industrial machines and power distribution control systems.
sensor
Flex PCBs have revolutionized sensors. Modern sensors are manufactured on flexible PCBs, which reduces their size. These sensors can be placed in limited and irregular spaces, suitable for design or more compact products.
Military equipment
Most modern military equipment uses flex PCBs such as radar systems in military vehicles. Control systems in military-grade equipment require the robustness of high-signal and conductive paths. Because the device must be used at extreme temperatures, weather conditions are often difficult to withstand rigid PCBs. In addition, military equipment is often affected by vibration and mechanical stress, which is easily tolerated for flexible PCBs. For these reasons, Flex PCB is best suited for military equipment.
Se sei interessato ai nostri prodotti iscriviti alla nostra mail