Met die aanbreek van die 5G-era is daar droë-elektrode-tegnologie wat op mekaar geplaas word, en die vraag na PTFE-band sal na verwagting aansienlik groei
xinst27 Februarie 2020
Met die aanbreek van die 5G-era is daar droë elektrode-tegnologie wat bo-op mekaar geplaas word, en die

PTFE-band

sal na verwagting aansienlik groei
As China advances to the global leading level in 5G and lithium battery fields, Chinese companies(as Shenzhen Xinst Technology Co, Ltd) have also expanded the market space in the development and application of advanced materials. Later PTFE tape demand will be in high-frequency copper clad laminates, RF cables, and base stations for 5G communications. The field of antenna filters has ushered in substantial growth; the introduction of Tesla's ultra-high nickel cathode material based on dry electrode technology for lithium battery technology has not only brought about technological changes in the lithium battery industry, but has also brought huge demand for PTFE binders. the amount.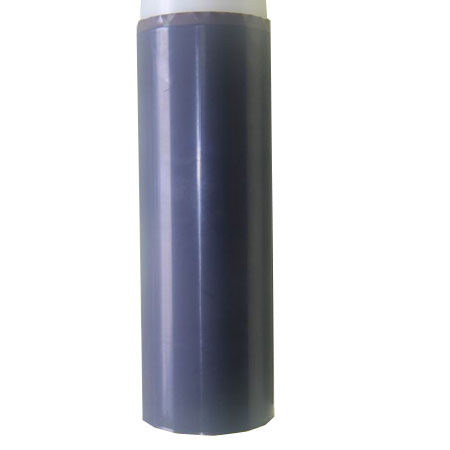 01、Polytetrafluoroethylene (PTFE): the "king of plastics" in fluoropolymers
Fluoropolymer refers to a type of polymer in which the hydrogen atoms connected to the CC bond in the polymer are wholly or partly replaced by fluorine atoms. Because fluorine atoms have a low polarizability and the strongest negative charge, The smaller van der Waals radius, so compared with other conventional polymers, fluoropolymers containing CF groups often have many advantages, such as excellent heat resistance, chemical resistance, weather resistance, solvent resistance, Low flammability, high light transmission, low friction, low refractive index, low surface energy, low hygroscopicity and super oxidation resistance, etc.
Based on the excellent performance of fluoropolymers, it plays an important role in the transformation and improvement of traditional industries such as the automotive industry, chemical industry, power industry, food industry, aerospace and construction. From the perspective of downstream applications:
1) The chemical industry is the largest consumer area of fluororesin, and it mainly uses the excellent performance of fluororesin for corrosion resistance, high and low temperature resistance;
2) Followed by the machinery industry, fluororesins are processed into various parts;
3) The amount of fluororesin consumed by the electronics and electrical industry is also relatively large, mainly by using the excellent dielectric properties of the fluororesin;
4) Die hoeveelheid fluororesien wat deur die verfbedryf verbruik word, neem ook toe, veral as gevolg van die chemiese en fisiese stabiliteit en selfreiniging. Daarbenewens verbruik tekstiele, kookgerei, mediese toerusting, ensovoorts ook 'n sekere hoeveelheid fluoreen.
Benewens die tradisionele toepassingsvelde, met die ontwikkeling van verskillende opkomende toepassingsscenario's, is fluorpolymeren en fluororesiene wyd gebruik in strategiese opkomende velde, soos vervaardiging van hoë toerusting, elektroniese inligting, nuwe energie, energiebesparing en beskerming van die omgewing.
02 、 Relatief gekonsentreerde globale produksievermoë vir PTFE-band
Europese en Amerikaanse lande het 'n eersteklas voordeel in die ontwikkeling en gebruik van fluorpolymeren. In 1995 was die wêreldwye produksievermoë van PTFE ongeveer 65.000 ton, waarvan 23.500 ton in Japan, 21.600 ton in DuPont in die Verenigde State, 80.000 ton in Hearst, Duitsland, en 0.7 in die Britse ICI Company. 10 000 ton, en Ausimont in Italië 0,5 miljoen ton. Op die oomblik het die binnelandse produksie van eenhede van 1000 ton in die chemiese aanleg en die fluorochemiese aanleg in Jinan pas begin, en die binnelandse PTFE-produksievermoë is slegs ongeveer 8% van die wêreld. Sedertdien het die tegnologiese monopolie van grootmaat- en goedkoop chemiese produkte vir fluoorchemikalieë begin deurbreek, aangesien die plaaslike fluoorchemikalie-industrie jare lank opgebou het, en vertrou op die oorvloedige fluoriet-grondstofbronne in Zhejiang, Fujian en ander streke, asook die voordele van aangrensende stroomaf markte, insluitend PTFE. Die ingeslote fluorochemiese bedryf skuif geleidelik van oorsee na China. Vanaf 2019 is die binnelandse PTFE-produksiekapasiteit ongeveer 140.000 ton, wat meer as 40% van die wêreldwye totale produksiekapasiteit uitmaak.
03、The 5G era opens, dry electrodes accelerate lithium-ion technology reform, and PTFE enters its growth stage again
In the mobile communication base station, the printed circuit board (PCB) copper-clad board is the core substrate of the printed circuit board, and the copper-clad board (CCL) is made of petroleum wood pulp paper or glass fiber cloth as a reinforcing material, impregnated with resin, single-sided or Sheet material made of copper foil on both sides covered by hot pressing. CCL material is the basic material for the production of PCBs. It is mainly used for making PCBs, and plays the role of interconnection, insulation and support for PCBs. PCBs processed from high-frequency copper-clad substrates are widely used as the most basic connection devices in the 5G field. At present, 4G communication field PCBs widely use epoxy glass cloth-based copper-clad laminates with Df values above 0.01, while 5G fields are mainly micron and millimeter wave applications. For high-frequency and high-speed dielectric constants and dielectric losses Higher requirements are usually required for low dielectric constant resins with a Df of less than 0.005. PTFE, as the polymer material with the lowest dielectric constant found so far, has a Df value of 0.002 or less, and exhibits excellent dielectric properties in copper clad laminates. performance.
The development of 5G communications will also bring continuous growth in filter demand. At present, the major 5G filters used by major communication equipment vendors are mainly metal cavity filters. Many metal PTFE components are used in metal cavity filters to support them. , Insulation, heat insulation, generally through PTFE rod processing or direct compression molding, 5G communication metal cavity filter is more miniaturized, the internal structure will be more, the amount of PTEF is also greater than when 4G.
Benewens die toepassing daarvan in hoëfrekwensie koperbeklede laminate, radiofrekwensie kabels en basisstasie antenna filters, word PTFE as 'n isolerende medium ook baie gebruik in verskillende verbindings in die 5G veld. Met die popularisering en toepassing van 5G-tegnologie en ander velde van PTFE, sal die toenemende toepassingsondersoek die markvraag na PTFE verder dryf.
As u belangstel in ons produkte, skryf asseblief in op ons e-pos