電子グレードのPI材料の4つの新しいアプリケーション分野を理解してください
xinst2020年8月31日
PI材料ポリイミドフィルムは with leading performance in the world, and is called "gold film" in the industry. my country is one of the first countries to develop PI films. Today, PI films have a wide range of applications, including flexible displays, FPC, 5G mobile phones, semiconductor packaging, etc. In recent years, domestic FCCL companies (including foreign-invested companies in the mainland) have continuously increased their demand for electronic-grade PI films, which has also prompted new application areas.
フレキシブルディスプレイ:フレキシブル基板、カバー材料、COF材料l
柔軟な基板
OLEDがLCDに取って代わるにつれて、それは湾曲→折りたたみ可能→回転可能の方向に動いています。 有機発光材料とフィルムは、OLEDが柔軟性を実現するための重要なポイントです。 優れた高温耐性、機械的特性、化学的安定性を備えたポリイミドアミンPI基板は、現在のフレキシブル基板材料に最適です。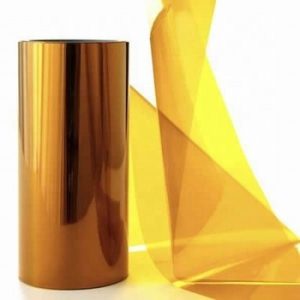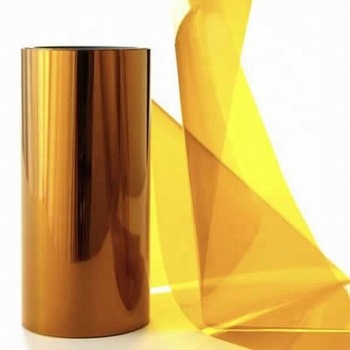 有機ELの生産能力の継続的な成長の恩恵を受けて、PI基板材料は強い市場需要があり、将来的にはまだ成長の余地がたくさんあります。 現在、中国のフレキシブルプリント回路基板に使用されているハイエンドPIフィルムの約85%は輸入製品に依存する必要があり、輸入品に取って代わる巨大な市場があります。
カバー素材
In order to fully realize the flexible display, the display cover component should have the characteristics of being repeatedly bendable, transparent, ultra-thin, and sufficiently rigid. Folding screens have higher requirements for cover materials, which need to meet its flexibility, light transmittance and good surface anti-scratch performance.
The current folding screen cover materials include CPI, PI, PC, acrylic and PET. Among them, the CPI cover is the most feasible. Compared with ordinary light yellow PI cover material, the colorless and transparent CPI cover has higher light transmittance. Benefiting from the development of folding screen mobile phones, CPI cover materials will usher in a period of rapid development.
COF material
The COF scheme mainly uses polyimide (PI film) mixture materials, with a thickness of only 50-100um, and line width and line spacing below 20um. COF packaging is produced using automated roll-to-roll equipment, which is continuously heated to 400 degrees Celsius during the production process. Since the COF roll-to-roll production process requires heating, and the thermal expansion coefficient of PI film is 16um/m/C, compared to the chip's 2.49um/m/C, the thermal stability is poor, so equipment accuracy and process requirements are required Very high.
FPC: Substrate and cover material
The use of FPC is generally made of copper foil and PI film materials to make a flexible copper foil substrate (FCCL), cover film (Coverlayer), reinforcement board and anti-static layer and other materials to make a soft board.
The thickness of PI film can be divided into 0.5 mil, 1 mil, 2 mil, 3 mil and thick film (even products above 10 mil). Advanced or high-end soft boards need to be thinner (0.3 mil) and have more stable dimensional stability. PI film. The general cover film mainly uses PI film with a thickness of 0.5 mil, while the thicker PI film is mainly used for reinforcing plates and other purposes.
In recent years, the increasing demand for applications such as smart phones, tablet computers, liquid crystal displays, and LED backlight modules has driven the demand for PI films. As the proportion of mid-to-high-end mobile phone market shipments has increased year by year, coupled with the surge in demand for smartphones in emerging countries and regions such as Southeast Asia, FPC demand is expected to maintain considerable growth in the next 3-5 years
Semiconductor packaging
Modern electronic packaging technology requires a combination of interconnection technology, power, cooling technology, and device passivation protection technology to ensure that the device has the best performance and reliability.
Polyimide meets the requirements of high purity, high heat resistance, high mechanical properties, high insulation properties, high frequency stability, low dielectric constant and dielectric loss, low moisture absorption, and low internal stress to a large extent. Requirements, low thermal expansion coefficient and low molding process temperature requirements have become the core materials of advanced packaging.
あなたが私たちの製品に興味があるなら、私たちのメールを購読してください