call on order +86 137 6041 5417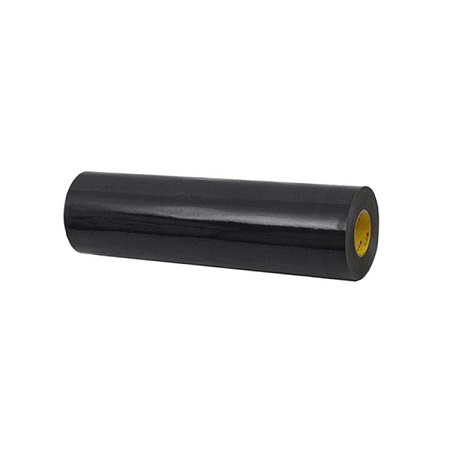 3M 4929 VHB Double Sided Foam Tape Die Cut FOR Automobile
* Super viscous
* uvioresistant
* Good solvent resistance
* It has the characteristics of softness and good adhesion
* High tensile strength, shear strength, can be used to replace screws, rivets
3M 4929 VHB Double Sided Foam Tape Die Cut FOR Automobile Description:
3M 4929 VHB Foam Tape is a double-sided adhesive of foam base material. It belongs to VHB adhesive system (pressure-sensitive adhesive system). The thickness is 0.64mm, the color is black, and it comes with release film.
With super viscous, anti-ultraviolet radiation, good resistance to dissolve dhi, also has a soft, stick take good features, such as high tensile strength, shear strength, can be used to replace the screws, rivets, welding and other traditional fixed method,
fixed with double sided tape to make the product surface more smooth, beautiful, operating more simple, sealing better, more enduring effects, tear open outfit is very convenient.
3M4929 VHB Foam Tape Features:
* Super viscous
* uvioresistant
* Good solvent resistance
* It has the characteristics of softness and good adhesion
* High tensile strength, shear strength, can be used to replace screws, rivets
Storage life:
Under the condition of 21℃ and 50% relative humidity, the storage period of original packaging is 24 months from the production date.
Application technology:
The bonding strength increases with the increase of the contact area between the adhesive and the surface to be bonded. To achieve the best adhesive effect, the adhesive surface must be clean and dry.
The best temperature range for tape application is 21-38℃. It is suggested that if the initial adhesive temperature is lower than 10℃, it is not suitable for bonding. However, if it is already attached, the retention at low temperatures is also satisfactory.
Our Factory Competitive Advantages:
Well Competitive Prices and High Quality Control
Prompt Delivery
Earth-friendly Products
In a Variety of Design
Small Order Acceptable
OEM Accepted
Roll Size: 3″ paper or plastic core; tape width: 2mm -1200mm; standard width: 1200mm, standard length: 50M.
OEM Size: Special length, thickness or combinations can be supplied per customer's request. Products can be supplied in roll, tape, sheets or shapes per customer's request. Only you provide the CAD drawing, we can die cut any size for you.
Shelf Life: To obtain best performance, use this product within 12 months from date of delivery and store under normal conditions of 60 ºC to 80ºF (16 ºC to 27ºC) and 40 to 60% R.H. in the original carton.
Applications:
3M4929 double-sided adhesive tape meets the requirements of ROHS regulations in terms of environmental protection. It is suitable for bonding plastic, metal, vehicle decorations, electronic products, furniture and other materials. It can replace screws, rivet and other traditional fixation methods, so as to improve product aesthetics.
Product Name

3M4229 Black VHB Double Sided Foam Tape Die Cut FOR Automobile

Adhesive Type

Acrylic

Color

black

Temperature Resistance

NitialTack/N:

≥25

Features

* Super viscous
* uvioresistant
* Good solvent resistance
* It has the characteristics of softness and good adhesion
* High tensile strength, shear strength, can be used to replace screws, rivets

Thickness

0.64mm