call on order +86 137 6041 5417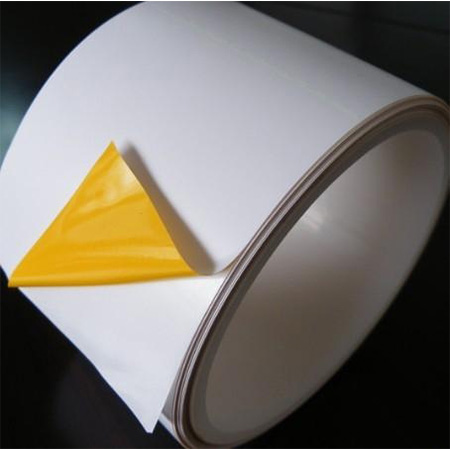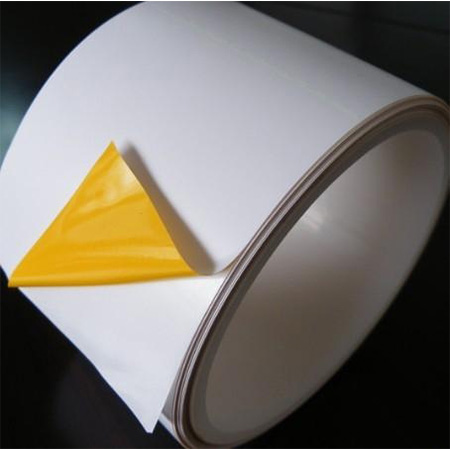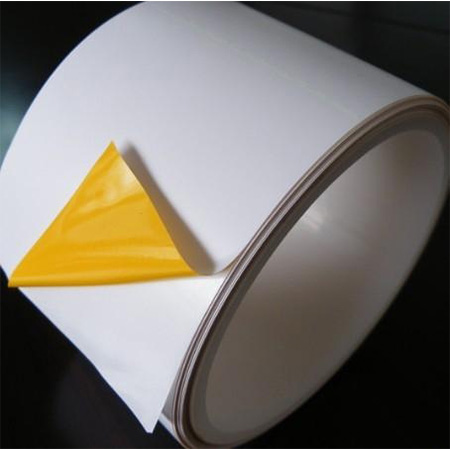 High Tempetraure Polyimide Film Adhesive Tape Label
Product Name:Hight Temperature Kapton Tape Label
Product Model:XST-1025W
Backing: Polyimide film
Adhesive:Perpetual Acrylic
Color:Bright White
Polyimide Film thickness:0.025mm
Total Thickness:0.06mm
Width:3mm-500mm
Standard Length:200m/400m
Polyimide Film Tape Label Feature:
1.0-280℃ temperature resistance: put in 280℃ solder 5mintues,no fall off, no out of shape,;resist kinds of chemical erosion, wear and tear;keep the quality stability;meet the international standards in lead-free industrial processes;
2.Apply to the top of SMT process
3.Apply to heat transfer printing technology
4.Comply with ROSH standard
Recomended Color bar:
Recomended to use RICOH-D110A /RICOH-B115C/RICOH-B110CRseries heat transfer ribbon
Product Performance Data(Physical Performance)
Test method: use Zebra type printer or DATA MAX-1-4308 type printer and RICOH-D110A carbon or ROCOH-B110CR carbon at the concentration of 25 print sample labels.Before testing ,the sample is placed on the plate steel stainless and allowed to be placed for 24 hours.
Print effect compare:
1.Compared with Quick Check 500B (aperture:0.005",Wave length:660m),produced by Photographic Sciences company.
2.Read Rate:The scan result by Intermec-®1621canner.
3. saponifier:soak 2minutes in 100ºC ion water
Hot Tags: high tempetraure polyimide film adhesive tape label, China, manufacturers, suppliers, factory, made in China
Our Factory Competitive Advantages:
Well Competitive Prices and High Quality Control.
Prompt Delivery.
Earth-friendly Products.
In a Variety of Design.
Small Order Acceptable.
OEM Accepted.
Roll Size: 3″ paper or plastic core;tape width: 2mm -1200mm; standard width: 1200mm, standard length: 50M.
OEM Size: Special length, thickness or combinations can be supplied per customer's request. Products can be supplied in roll, tape, sheets or shapes per customer's request. Only you provide the CAD drawing, we can die cut any size for you.
Shelf Life: To obtain best performance, use this product within 12 months from date of delivery and store under normal conditions of 60 ºC to 80ºF (16 ºC to 27ºC) and 40 to 60% R.H. in the original carton.
If the High Tempetraure Polyimide Film Adhesive Tape Label to your requirement, please be free to buy the quality products made in China with our professional manufacturers and suppliers in China. We're equipped with a productive factory at your service.
Main Usage:
Used in printed circuit board,main board,the mobile phone's high temperature tag;
anti counterfeiting trademakr;hight grade lighting printing trademark, etc...
Technicial Data:
TEST ITEM
UNITS
TYPICAL VALUES
TEST METHOD
Polyimide film thickness
um
25
ASTM D1000
Ink thickness
UM
15
Adhesive thickness
UM
20
Total thickness
um
60
ASTM D1000
PASTE TO STAINLESS STEEL
20min
N/100 mm
42
ASTM D1000
24hour
N/100 mm
55
PASTE TO EPOXIDE PC BOARD
20min
N/100 mm
32
ASTM D1000
24hour
N/100 mm
43
Adhesive weight
g/m2
25±0.3
ASTM D1000
Initial adhesive
NO/BALL
≤10
ASTM D2979
180° Peel adhesion
Kg/25mm
Above 0.6
ASTM D2979
Holding Power
Hr/kg×25mm
Above 48
ASTM D2979
Tensile Strength
kg/25mm
13
ASTM D2979
Longation at break
%
55
ASTM D2979
Voltage resistance
KV
>5
ASTM D1000
Temperature resistance
℃
–40℃~280℃
Insluation resistance
Ω
1.0×1012
ASTM D2979
Stock enviroment
Keep  dry,avoid  sunshine  ,keep
10-30℃/60 ﹪
humidity
Stock period
Year
1