Nano microsuction foam tape
xinst6月 08, 2021
Nano microsuction foam tape Features-strong adhesion, excellent shock absorption performance and anti-cracking, and durability, high adhesion, waterproof and heat resistance, strong chemical resistance. Remarks: This material is widely used in the automotive industry, relying on it for water resistance, heat resistance, and strong chemical resistance.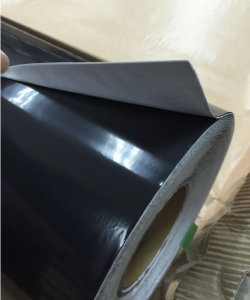 Signage-----high stickiness The holster absorbs foam, the anti-gravity phone case absorbs the foam, the anti-gravity phone case absorbs the foam, and the micro-absorbent is a peripheral product on the mobile market, allowing users to free their hands when using a mobile phone or tablet, and can be used in a car. Mobile phone holder. The micro-absorption surface is similar to a flat flannel, without any viscose substances, and there is no stickiness when touched by hand. Anything with a smooth and flat surface can be easily absorbed. It needs to be removed forcefully, the sheet will not be damaged, and it can be reused without reducing performance. If it is dirty, it can be cleaned repeatedly with water.
Scope of application: mobile phone holders, mobile phone cases, mobile phone holders for automobiles, tablet computers, electronic products with smooth surfaces, tables or walls, etc.
Our Factory Competitive Advantages:
Well Competitive Prices and High Quality Control
Prompt Delivery
Earth-friendly Products
In a Variety of Design
Small Order Acceptable
OEM Accepted
Roll Size: 3″ paper or plastic core;tape width: 2mm -1200mm; standard width: 1200mm,standard length:50M
OEM Size: Special length, thickness or combinations can be supplied per customer's request. Products can be supplied in roll, tape, sheets or shapes per customer's request. Only you provide the CAD drawing, we can die cut any size for you.
Shelf Life: To obtain best performance, use this product within 12 months from date of delivery and store under normal conditions of 60 ºC to 80ºF (16 ºC to 27ºC) and 40 to 60% R.H. in the original carton.
If you are interested in our products please subscribe to our mail