Screen Waterproof foam for mobile phones Waterproof foam for electronic products Shaped die-cut foam
xinstJun 17, 2020
3M 86415 is an Screen Waterproof acrylic foam  tape, is a famous 3M fist product tape, 0.15mm thick double-sided tape. Can be waterproof, dustproof, meet the IPX67 test requirements, high temperature and humidity resistance, and drop impact resistance, four corners of the phone, six After the drop of the surface and the roller test like the drum washing machine, the tape still adheres, and the screen does not open.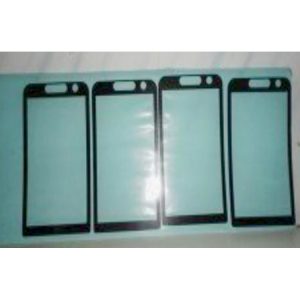 3M VHB Screen waterproof foam Tape - 86415 PDF
Screen Waterproof foam Applications:
1) Smartphone: screen, camera, back cover, 2) Tablet PC lens 3) Notebook watch box 4) Car display instrument navigation 5) Horn seal 6) Medical equipment 7) Smart wearable devices, smart watches, smart bracelets, etc.
Features
It has extremely high waterproof (IPX7) and dustproof performance.
It has extremely high shock absorption (shockproof, shockproof).
Excellent compression performance and flexibility, can be used in a wide range of design compression fields.
Strong adhesion, the viscosity will not be reduced under high temperature conditions, and the processability is good.
Corresponding to the thin requirements, ultra-thin foam substrate is used.
Significantly reduce VOC and odor, beneficial to environmental protection and human health.
use
Products: mobile phones, digital cameras, camcorders, tablet computers, PDAs, game consoles, GPS navigation, etc. and electronic appliances that require waterproof and dustproof.
Parts: LCD window, housing, camera gasket, microphone, speaker, various waterproof and dustproof gaskets, cushions.
Good foam rubber is not cheap. In order to save materials, the four-sided splicing process of mouth glue is used during die cutting. In order to achieve better waterproof and dustproof effects, at present, even seamless stitching of "zero" gaps can be achieved.
If you are interested in our products please subscribe to our mail