call on order +86 137 6041 5417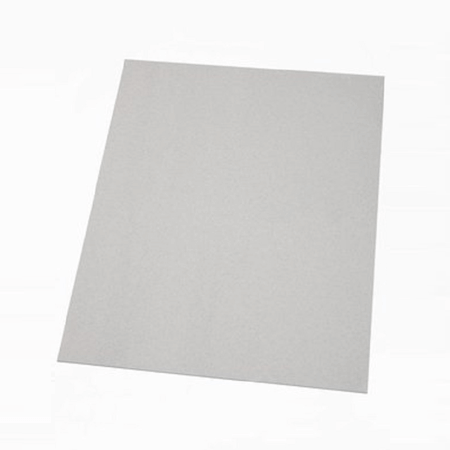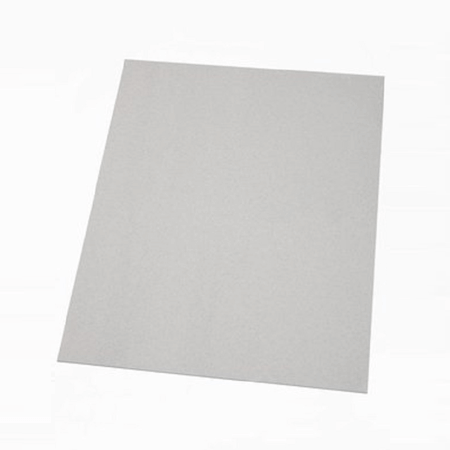 3M 5589H Thermally Conductive Acrylic Interface Pad
Min Order Quantity: 1000 Square Meters
Supply Ability: 15000 Square Meters
Port: Shenzhen, China
Payment Terms: T/T, L/C, Paypal, Western Union
Delivery Time: About 10-15 days
3M 5589H Thermally Conductive Acrylic Interface Pad
3M Thermally Conductive Acrylic Interface Pad 5589H is a soft acrylic-based pad designed to provide a preferential heat-transfer path away from heat-generating components. Because of its softness, 3M Interface Pad 5589H can decrease the load to integrated circuit chips during compression and provides good tack to many surfaces. These properties lead to a high-performance non-silicone based thermal pad.
Features:
Good softness and conformability to non-flat surfaces.
Excellent compressive stress relaxation.
High thermal conductivity.
UL94 V-O certified (File No. E176845).
Good surface tack leads to low thermal resistance at surface.
Non-silicone acrylic elastomer.
Good dielectric performance.
Excellent durability for long term thermal conductivity and electric insulation stability.
Constructions:
Packaging Details:
Export standard packing for 3M 5589H Thermally Conductive Acrylic Interface Pad. (If customers have special requirements, we also can make accordingly.)
Our Factory Competitive Advantages:
Well Competitive Prices and High Quality Control
Prompt Delivery
Earth-friendly Products
In a Variety of Design
Small Order Acceptable
OEM Accepted
Note: All data contained in this document base on china standard test method, they are average values, they should not be used for a specific purpose. All statements, technical information, and recommendations contained are base upon tests that we believe are reliable, but we strongly recommend clients should do their own tests and decide whether the product is fit for a particular purpose or the method of application.
These product properties are suggestive and all products can be customized or converted to fit specific application requirements. Please contact us to discuss your unique application needs.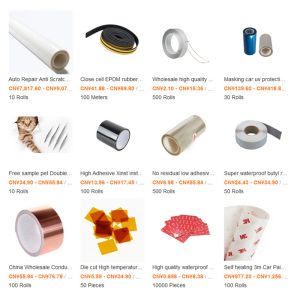 If the 3M5589H Thermally Conductive Acrylic Interface Pad to your requirement, please be free to buy the quality products made in China with our professional manufacturers and suppliers in China. We're equipped with a productive factory at your service.
For Battery Thermal Management, LED Lighting Thermal Management, Thermal Gap Pad, Thermal Interface-Damping-Cushioning.
Typical Physical Properties:
Note: The following technical information and data should be considered representative or typical only and should not be used for specification purposes.
Property
Method
Value
3MTMThermally Conductive Acrylic Interface Pad 5589H
Color
-
Light grey/White
Thickness(mm)**
5mm dia. dial gauge
1.0/1.5
Thermal Conductivity (W/m-K)
3M method
2.0
Flammability
UL94
V-0
Density (g/cm³, @ 25°C)
JIS K6249
1.9
Hardness
Asker C Shore 00*
16 (data for soft layer) 50
Volume Resistivity (s-cm)
JIS K6249
3.4×1012
Dielectric Strength (kV/mm)
JIS K6249
21
Note:
Shore 00 test method results are based on a 6mm thick sample. Results will vary with sample thickness. The sample tested on the soft layer side of the pad.
Tolerances of 1mm and 1.5mm = +/-10%, 0.5mm +/-0.1mm.
3MTM Thermally Conductive Acrylic Interface Pad 5589H
Heat Stability
| | | | | |
| --- | --- | --- | --- | --- |
| Duration (hrs) | Initial | 500 | 1000 | 2000 |
| Thermal Conductivity (W/m-K) | 2.0 | 2.0 | 2.0 | 2.0 |
| Hardness (Asker C) | 16 | 17 | 16 | 17 |
| Apperance | - | No effect | No effect | No effect |
Aged at 110°C in the high-temperature chamber.
3MTMThermally Conductive Acrylic Interface Pad 5589H
UL Rating
In Service Temperature Resistance
UL94V0
Short Term (Hours-Days) 110-130°C
Long Term (Weeks-Months) 90-100°C