call on order +86 137 6041 5417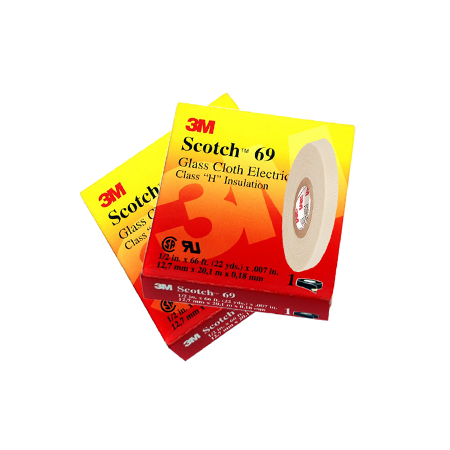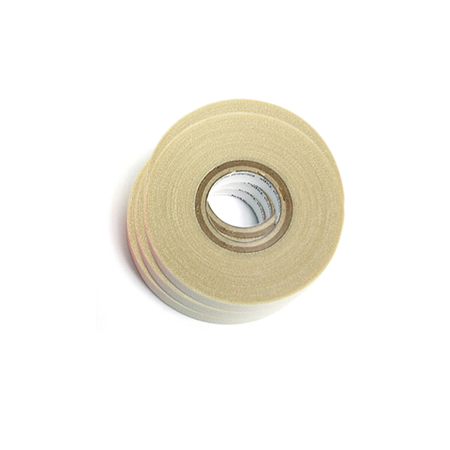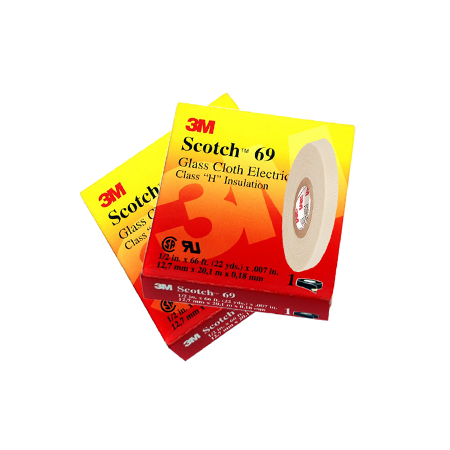 3m 69 Insulating Glass Cloth Electrical Silicone Adhesive Tape
Brand Name:3M
Model Number:3M 69
Adhesive:Silicone
Adhesive Side:Single Sided
Adhesive Type:Pressure Sensitive
Design Printing:No printing
Material:Glass cloth
Feature:Heat-Resistant
Use:MASKING
SIZE:Customized
Thickness:0.18mm
3m 69 Insulating Glass Cloth Electrical Silicone Adhesive Tape
3m 69 Insulating Glass Cloth Electrical Tape is a white glass cloth tape with a hightemperature thermosetting silicone pressure-sensitive adhesive. high temperature resistance; Woven insulating glass cloth; high mechanical strength. Heat-stable insulation for furnace and oven controls, motor leads and switches.
3m Insulating Glass Cloth Electrical Tape provides insulation and solvent-resistant protection for use as coil cover, anchor, banding and core, layer and crossover insulation. This tape features a noncorrosive adhesive. It is conformable, printable and flame retardant.
3M Electrical Tape Features:
♦ Good stability, can work under 200 ℃ for a long time, can withstand 260 ℃ high temperature short time;
♦ Soft, tear resistance, adhesive power is strong, not easy to deformation, suitable for all kinds of special shaped material surface paste protection;
♦ No adhesive residue, high temperature for a long time after curing tear tape, leaving no residue;
♦ High mechanical strength, suitable for coil are tightly wrapped.
Our Factory Competitive Advantages:
Well Competitive Prices and High Quality Control
Prompt Delivery
Earth-friendly Products
In a Variety of Design
Small Order Acceptable
OEM Accepted
Roll Size: 3″ paper or plastic core;tape width: 2mm -1200mm; standard width: 1200mm,standard length:50M
OEM Size:Special length, thickness or combinations can be supplied per customer's request.Products can be supplied in roll,
tape,sheets or shapes per customer's request.Only you provide the CAD drawing,we can die cut any size for you.
Shelf Life: To obtain best performance, use this product within 12 months from date of delivery and store under normal conditions of 60 ºC to 80ºF (16 ºC to 27ºC) and 40 to 60% R.H. in the original carton.
Applications:
1、Insulating electric and induction-type furnace power supply leads
2、Securing high-temperature, non-PSA insulation (such as asbestos and glass) in high-temperature areas
3、Securing Scotch® Fire Retardant Electric Arc Proofing Tape 77
4、 Splicing wire SF and SFF rated 302° F (150° C), 356° F (180° C)
5、 Reinsulating and repairing coils on mining machines
6、 Splicing silicone-covered glass wire where splices require more abrasion resistance and mechanical strength than can be provided by silicone tapes Insulating Class "H" dry-type transformer leads
7、Insulating splices made on SA type wire in heat treat areas
8、Especially suited to high-temperature applications
9、Used in a variety of coil/transformer and motor applications, including an outer wrap for bobbin wound coils, banding arbor wound coils, lead pad hold down, end turn and lead anchor and connection.
Product Name

3m 69 Insulating Silicone Adhesive Glass Cloth Electrical Tape

Adhesive Type

silicone

Color

white

Elongation (% at break)

5%

Adhesion to Steel

40 oz/in (4.4 N/10 mm)

Operating Temperature

200° C

Features

♦ Good stability, can work under 200 ℃ for a long time, can withstand 260 ℃ high temperature short time;
♦ Soft, tear resistance, adhesive power is strong, not easy to deformation, suitable for all kinds of special shaped material surface paste protection;
♦ No adhesive residue, high temperature for a long time after curing tear tape, leaving no residue;
♦ High mechanical strength, suitable for coil are tightly wrapped.

Thickness

0.18mm