call on order +86 137 6041 5417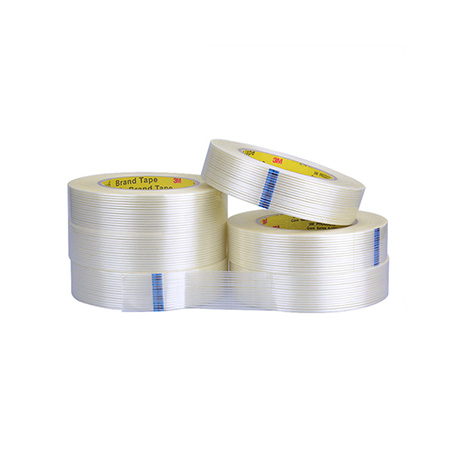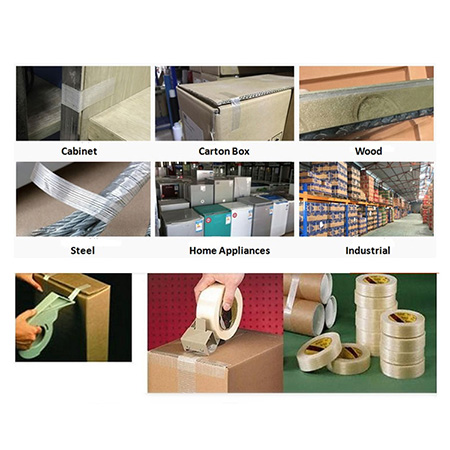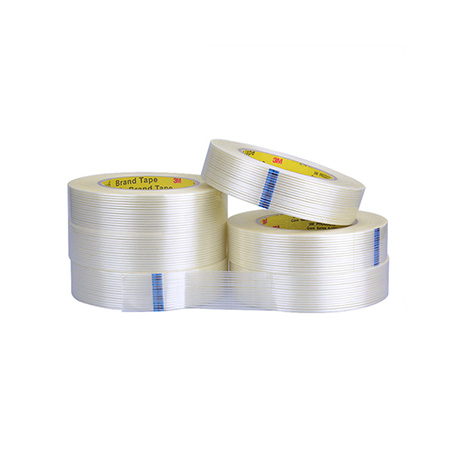 3M 8915 Filament Tape High bonding wear resistance self adhesive fiberglass tape
Brand Name:3M
Model Number:8915
Adhesive:Rubber
Adhesive Side:Single Sided
Adhesive Type:Pressure Sensitive
Design Printing:No printing
Material:Polypropylene film
Feature:Heat-Resistant
Use:Bag Sealing
Color:Transparent
Thickness:0.15mm
3M 8915 Filament Tape High bonding wear resistance self adhesive fiberglass tape
During production and transportation, the clean disassembly of the 3M fiberglass tape 8915 provides a reliable solution for the temporary storage of electrical components and consumer goods.
This tape is made of transparent, silk-reinforced polypropylene liner, which has abrasion resistance, moisture resistance, abrasion resistance and break resistance even if it is scored or punctured.
Its multi-layer synthetic rubber adhesive system is specially formulated to provide high adhesion, stain resistance and clean removal on some surfaces.
This synthetic adhesive adheres well to a variety of commonly used packaging materials such as corrugated cardboard, fiberboard, plastic and metal.
3M 8915 Filament Tape Features:
Filament-reinforced tape resists nicks, abrasion and moisture
Designed for temporary holding applications such as holding appliance parts and other consumer goods together during manufacture and shipping
Adhesive offers clean removal and stain resistance on some finishes
Synthetic rubber adhesive bonds easily to most fiberboard, plastics and metal surfaces
Glass yarn filaments add strength for box closing, bundling and more
Able to withstand rough shipping and handling conditions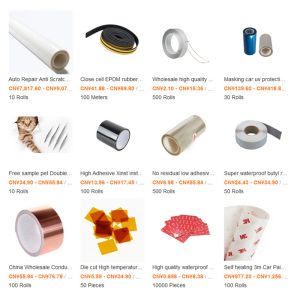 If the 3M 8915 Filament Tape High bonding wear resistance self adhesive fiberglass tape to your requirement, please be free to buy the quality products made in China with our professional manufacturers and suppliers in China. We're equipped with a productive factory at your service.
Application:
Glass fiber tapes are widely used in the packing of lithium cell, transformers, circuit boards, SMT tin stoves, resistor-capacitor,  anodic oxidation, and such industrial products.
| | |
| --- | --- |
| Product Type | Fiberglass Tape |
| Backing | PET/OPP |
| Reinforcement | Glass Yarn |
| Color | Clear |
| Total Thickness | 0.15mm |
| Peel Adhesion | >22 N/25mm |
| Tensile Strength | 600 N/25mm |
| Elongation At Break | 5.00% |
| Adhesive Type | Synthenic rubber resin |