call on order +86 137 6041 5417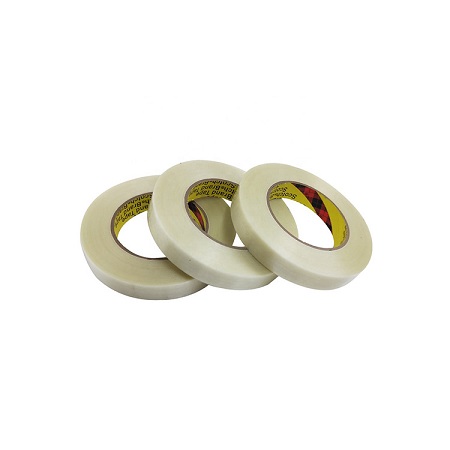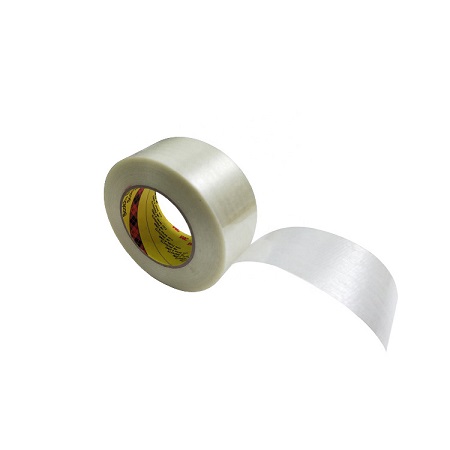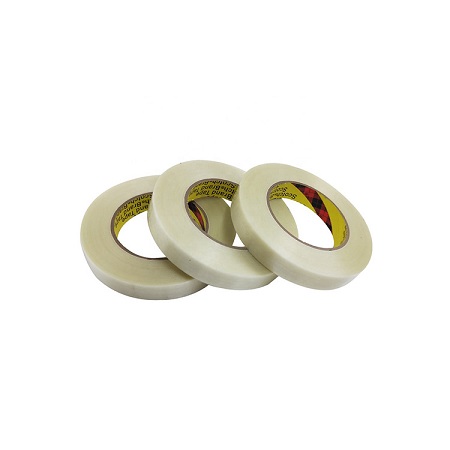 3M packing tape 898 Fiberglass Reinforced Strapping tape
Brand Name:3M
Model Number:3M 898
Adhesive:Rubber
Adhesive Side:Double Sided
Adhesive Type:Pressure Sensitive
Design Printing:No printing
Material:Polypropylene
Feature:Heat-Resistant
Use:MASKING
SIZE:Customized
Thickness:0.17mm
3M packing adhesive tape 898 Fiberglass Reinforced Strapping tape
3M898 packing tape Fiberglass Reinforced Strapping tape is a high-performance transparent packaging tape reinforced with continuous glass fiber along its length, which makes the tape very high tensile strength. Transparent polypropylene backing has excellent abrasion resistance, moisture resistance and abrasion resistance. This adhesive is an aggressive packaging adhesive specially formulated to provide balanced performance with high adhesion and long-term retention.
3M Scotch Filament Tape 898 PDF
3M898 Fiberglass Reinforced Strapping tape Features:
• Meets ASTM D5330, Type II (replaces PPP-T-97E and CID A-A-1686A).
• Abrasion and moisture resistant.
• Good handling.
• High tensile strength.
• Allows printing and illustrations to be seen through the tape.
• High shear and great initial adhesion.
• Excellent aging.
• Good protection of filaments and adhesive to provide longer package life.
• Assures maximum package performance for limited outdoor use.
• Saves time through ease of dispensing and handling when used with a 3M dispenser.
• Provides advertising and warning capability when printed.
• Low unit costs by using less tape on applications where high tensile strength is one of the main requirements.
• Good holding, with minimum amount of tape, under a wide range of application conditions.
• Holds instantly with minimum rubdown.
• Boxes remain securely closed through normal warehouse time cycles.
Our Factory Competitive Advantages:
Well Competitive Prices and High Quality Control
Prompt Delivery
Earth-friendly Products
In a Variety of Design
Small Order Acceptable
OEM Accepted
Roll Size: 3″ paper or plastic core;tape width: 2mm -1200mm; standard width: 1200mm,standard length:50M
OEM Size:Special length, thickness or combinations can be supplied per customer's request.Products can be supplied in roll,
tape,sheets or shapes per customer's request.Only you provide the CAD drawing,we can die cut any size for you.
Shelf Life: To obtain best performance, use this product within 12 months from date of delivery and store under normal conditions of 60 ºC to 80ºF (16 ºC to 27ºC) and 40 to 60% R.H. in the original carton.
If the 3M packing tape 898 Fiberglass Reinforced Strapping tape to your requirement, please be free to buy the quality products made in China with our professional manufacturers and suppliers in China. We're equipped with a productive factory at your service.
3M 898 Fiberglass Reinforced Strapping tape Applications:
Used for packaging of home appliances, such as refrigerators, washing machines, water dispensers, etc..
Product Name

3M packing adhesive tape 898 Fiberglass Reinforced Strapping tape

Adhesive Type

Pressure sensitive synthetic rubber resin

Color

clear

Peel Adhesion

Tensile Strength

6650 N/100mm

Features

• Meets ASTM D5330, Type II (replaces PPP-T-97E and CID A-A-1686A).
• Abrasion and moisture resistant.
• Good handling.
• High tensile strength.
• Allows printing and illustrations to be seen through the tape.
• High shear and great initial adhesion.
• Excellent aging.
• Good protection of filaments and adhesive to provide longer package life.
• Assures maximum package performance for limited outdoor use.
• Saves time through ease of dispensing and handling when used with a 3M dispenser.
• Provides advertising and warning capability when printed.
• Low unit costs by using less tape on applications where high tensile strength is one of the main requirements.
• Good holding, with minimum amount of tape, under a wide range of application conditions.
• Holds instantly with minimum rubdown.
• Boxes remain securely closed through normal warehouse time cycles.

Thickness

0.17mm