call on order +86 137 6041 5417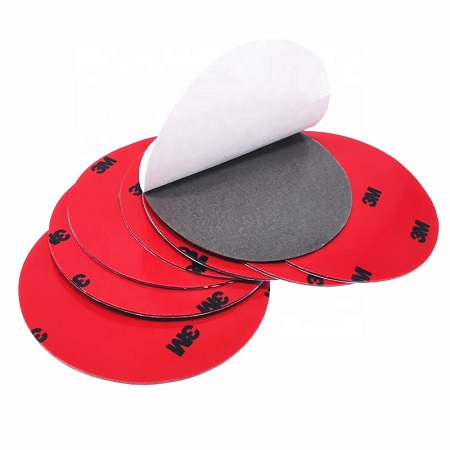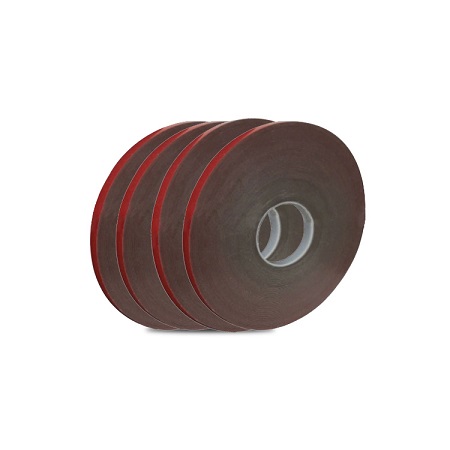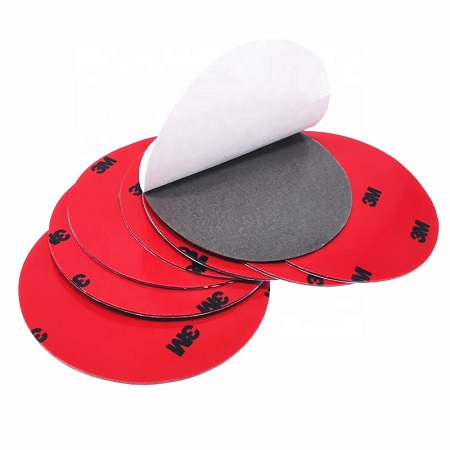 3M5661 VHB Foam Tape
* Excellent processability;
* Resistant to multiple climates, solvents and high temperatures;
* Excellent adhesion on uneven surfaces;
* Has good stress dispersion characteristics, which is very important for the attachment of auto parts;
 * Has excellent initial adhesion, and maintains excellent adhesion even at low temperatures;Resistant to multiple climates, solvents and high temperatures;
3M5661 0.8mm special adhesive tape Die cut VHB foam tape
3M5661 VHB tape is an acrylic strong adhesive tape formed by applying a high-performance adhesive to acrylic foam using a special process. It has ultra-high initial adhesion, especially at low temperatures, also has excellent adhesion to automotive parts. This tape is actually used in automotive parts and accessories for many years and has been recognized in the automotive market.
3M5661 VHB foam tape Features:
 * Excellent processability;
 * Resistant to multiple climates, solvents and high temperatures;
 * Excellent adhesion on uneven surfaces;
 * Has good stress dispersion characteristics, which is very important for the attachment of auto parts;
 * Has excellent initial adhesion, and maintains excellent adhesion even at low temperatures;Resistant to multiple climates, solvents and high temperatures;
Shelf life:
Under 21℃ and 50% relative humidity, the storage period is 24 months from the date of production in the original packaging. Application Technology:
The bonding strength increases with the increase of the area of contact between the adhesive and the adhered surface. Applying stable pressure will help the adhesive to contact the adhered surface, thereby increasing the adhesive strength.
To achieve a good bonding effect, the bonding surface must be clean and dry. The good temperature range for tape application is 21-38 ℃. It is recommended that if the initial bonding temperature is lower than 10 ℃, it is not suitable for bonding. The adhesive is too hard to firmly adhere to the object; however, if it is already adhered, the holding force at low temperature is also satisfactory.
Our Factory Competitive Advantages:
Well Competitive Prices and High Quality Control.
Prompt Delivery.
Earth-friendly Products.
In a Variety of Design.
Small Order Acceptable.
OEM Accepted.
Roll Size: 3″ paper or plastic core;tape width: 2mm -1200mm; standard width: 1200mm,standard length:50M
OEM Size:Special length, thickness or combinations can be supplied per customer's request.Products can be supplied in roll,
tape,sheets or shapes per customer's request.Only you provide the CAD drawing,we can die cut any size for you.
Shelf Life: To obtain best performance, use this product within 12 months from date of delivery and store under normal conditions of 60 ºC to 80ºF (16 ºC to 27ºC) and 40 to 60% R.H. in the original carton.
3M5661 VHB tape Applications:
Low cost and high efficiency. Using VHB tape can reduce or even eliminate operations such as drilling, riveting, welding, bolting, cleaning, etc., so you can choose a lighter and cheaper material. Used in transportation, electronics, signs, construction, metal and plastic products manufacturing.
Product Name

3M5661 0.8mm special adhesive tape Die cut VHB foam tape for automobile sealing strip

Adhesive Type

Acrylic

Color

gray

Temperature Resistance

NitialTack/N:

≥25

Features

* Excellent processability;

* Resistant to multiple climates, solvents and high temperatures;

* Excellent adhesion on uneven surfaces;

* Has good stress dispersion characteristics, which is very important for the attachment of auto parts;

 * Has excellent initial adhesion, and maintains excellent adhesion even at low temperatures;Resistant to multiple climates, solvents and high temperatures;

Thickness

0.8mm