call on order +86 137 6041 5417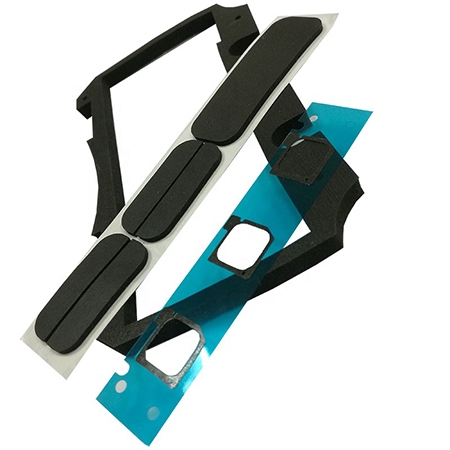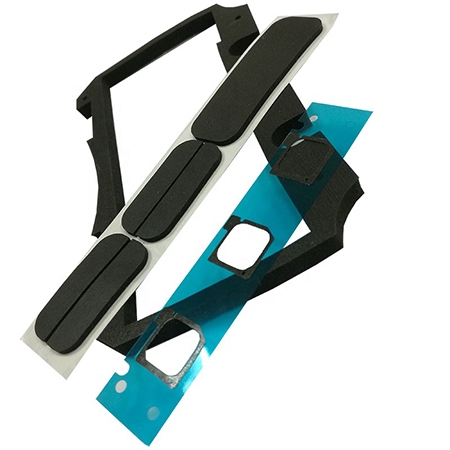 Poron foam tape Die Cutting
Place of Origin: Guangdong, China
Brand Name: Xinst
Model Number: OEM
Material: Poron
Feature: Heat-Resistant
Use: Masking
Adhesive: Acrylic
Adhesive Side: Single Sided
Adhesive Type: Pressure Sensitive
Design Printing: No Printing
Thickness: any
Width: Customized Size
Size: Customized Size
Customized Service: Die Cut Any Shape
3M Adhesive With Poron Foam Tape Gaskets Description
We are professional provide 3M Adhesive Poron Foam Tape Die Cutting Gaskets for more than 20 year experiences on die cutting services.
Adhesive 3M Poron foam tape Gaskets Die Cutting Features:
• Low compression set - PORON cellular urethane has superior resistance to taking a compression set as compared to neoprene sponge or polyethylene foam. Less than 2% at 73°F and less than 10% at 158°F makes PORON an ideal gasketing material for many indoor enclosure applications where dust, light and incidental splash sealing are required.
• Energy absorbing - PORON's ability to absorb mechanical shock vibration combined with its low compression set make it an ideal material for shock isolation of battery compartments and sensitive electronics in hand-held devices.
• Consistent microcellular structure - Fine and consistent open cells make PORON microcellular urethane an ideal dust gasket material, suitable for many cleanroom applications.
• Adhesive backings - PORON readily accepts most of pressure sensitive adhesive offerings. Since PORON does not contain any plasticizers, it does not reduce adhesive shelf-life. The integral skin surface provides a clean, readily bonded surface.
• Thickness options - PORON is available in a wide range of thicknesses. Offers bonded layers to achieve non-standard thicknesses and stacked/bonded assemblies.
• Smooth skin - Most grades of PORON foam are manufactured with a smooth skin on both sides. The supported products have a 1 mil PET film bonded permanently to one side.
Other Tapes Die Cutting Products:
1)Die cut 3M,TESA, NITTO double side tape.
2)Die cut EMI products, such as copper foil, conductive foam, conductive cloth
3)Die cut Polyimide film, Polyimide tape
4)Die cut PET/Polymer/Tissue Double side tape.
5)Die cut Acrylic Foam Tape/VHB Tape
6)Die cut PE/PET Protective film
7)Die cut Thermal produts,such as Thermal Conductive Double side Tape,Thermal conductive rubber pad.
8)Die cut PE Foam,EVA Foam,PU Foam,PORON Foam,Sponge.
9)Die cut OCA Double Side Tape.
10)Die cut Tempered Glass Screen Protector
11)Die cut Printing Related Protucts,Such as PET/PC/Paper Labels.
12)Die cut All kinds of Insulation gasket,such as PC,PET materials.
3M Adhesive Poron Gaskets Die Cutting Applications:
• Provide sealing and cushioning in thin displays, medical devices, electronic enclosures, and automotive and industrial applications.
• For Sealing, Gasketing, and Cushioning.