call on order +86 137 6041 5417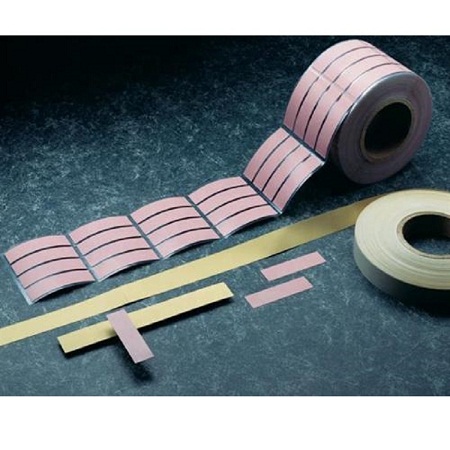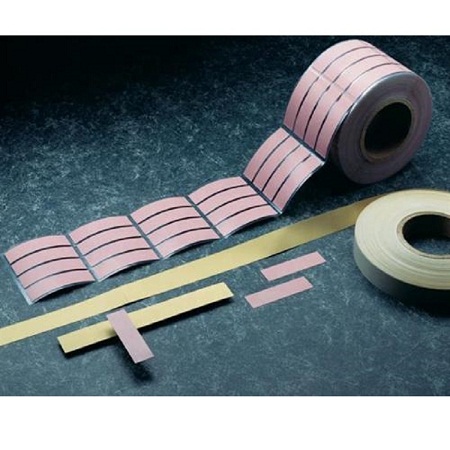 BERGQUIST 1450 1500 thermal highly compliant pad
Brand Name:BERGQUIST
Model Number:1450
Adhesive:Silicone
Adhesive Type:Pressure Sensitive
Design Printing:No printing
Material:sIlicone foam
Feature:Heat-Resistant
Use:MASKING
Reinforcement Carrier:Permanent Liner
Color:Light Pink
Thickness:0.02-0.125 inch
BERGQUIST 1450 1500 thermal highly compliant pad
Gap Pad 1450 is a thermal highly compliant Pad material that is ideal for fragile component leads. The material includes a permanent liner, which facilitates rework and improves puncture resistance and handling characteristics. The un-lined side of Gap Pad® 1450 maintains a conformable, yet elastic nature that provides excellent interfacing and wet-out characteristics, even to surfaces with high roughness or uneven topography
BERGQUIST 1500 Features ~ Thermal Materials, Thermal Solutions ~ Henkel
Gap Pad 1500 has an ideal filler blend that gives it a low modulus characteristic that maintains optimal thermal performance yet still allows for easy handling. The natural tack on both sides of the material allows for good compliance to adjacent surfaces of components, minimizing interfacial resistance.
Thermal highly compliant pad Feature:
Thermal Conductivity: 1.3 W/m-K (Bulk Rubber)
Permanent liner reinforcement allows easy rework and resistance to puncture and tear resistance
Highly conformable/low hardness
Designed for and low-stress applications
Gap Pad 1500 Features ~ Thermal Materials, Thermal Solutions ~ Henkel
Thermal conductivity: 1.5 W/m-K
Un-reinforced construction for additional compliancy
Conformable, low hardness
Electrically isolating
Our Factory Competitive Advantages:
• Well Competitive Prices and High Quality Control
• Prompt Delivery
• Earth-friendly Products
• In a Variety of Design
• Small Order Acceptable
• OEM Accepted
FAQ
1)How to order from xinst?
Just send us email or call us.
2)Do you offer the free sample for testing?
Yes, we offer the sample free, but you courier charges.
3)How to ship the order?
We will suggest you the appropriate way of shipment, by sea, by air or by courier. Of course if you will have your own forwarder, that is no problem.
4)Can we trust the quality of product from Xinst?
Sure, do not worry about that. Our quality wills absolutely compliance to the sample we send. If not, we will take charge of that.
5)What payment Xinst accepts?
For the small quantity, we request 100% advanced TT payment; other conditions, negotiable. Sorry, we did not accept the Credit card for the time being.
6)How about the lead time of per order?
If the tape you order have stock, we can ship out within 1~3 days. If there is no stock, you need to wait about 5~12 days. If you are request the die-cuts, the time shall longer.
Friendly Tips:
If you find our tapes interested, please send your detailed requirements to us. Xinst's team would offer different solutions to you within 12 hours. Free samples are also available.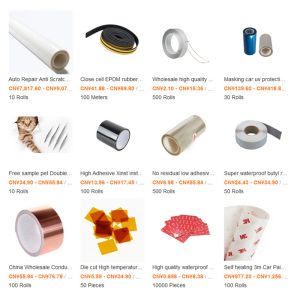 If the pet insulation transformer mylar tape caters to your requirement, please be free to buy the quality products made in China with our professional manufacturers and suppliers in China. We're equipped with a productive factory at your service.
Applications:
Lighting and LED applications
Low strain is required for fragile component leads
Computer and peripherals
Telecommunications
Between any heat-generating semiconductor and a heat sink
Properties:
Typical Properties of Gap Pad 1450

Property

Imperial Value

Metric Value

Test Method

Color

Light Pink

Light Pink

Visual

Reinforcement Carrier

Permanent Liner

Permanent Liner

***

Thickness (inch) / (mm)

0.020 to 0.125

0.508 to 3.175

ASTM D374

Inherent Surface Tack (1 sided)

1

1

***

Density (Bulk Rubber) (g/cc)

1.8

1.8

ASTM D792

Heat Capacity (J/g-K)

1.0

1.0

ASTM E1269

Hardness (Bulk Rubber) (Shore00) (1)

30

30

ASTM D2240

Young's Modulus (psi) / (kPa) (2)

16

110

ASTM D575

Continuous Use Temp (°F) / (°C)

-76 to 302

-60 to 150

***

Electrical
Dielectric Breakdown Voltage (Vac)

>6000

>6000

ASTM D149

Dielectric Constant (1000 Hz)

5.0

5.0

ASTM D150

Volume Resistivity (Ohm-meter)

109

109

ASTM D257

Flame Rating

V-O

V-O

U.L. 94

Thermal
Thermal Conductivity (W/m-K)

1.3

1.3

ASTM D5470
Typical Properties of Gap Pad 1500

Property

Imperial Value

Metric Value

Test Method

Color

Black

Black

Visual

Reinforcement Carrier

***

***

***

Thickness (inch) / (mm)

0.020 to 0.200

0.508 to 5.080

ASTM D374

Inherent Surface Tack (1 sided)

2

2

***

Density (Bulk Rubber) (g/cc)

2.1

2.1

ASTM D792

Heat Capacity (J/g-K)

1.0

1.0

ASTM E1269

Hardness (Bulk Rubber) (Shore00) (1)

40

40

ASTM D2240

Young's Modulus (psi) / (kPa) (2)

45

310

ASTM D575

Continuous Use Temp (°F) / (°C)

-76 to 392

-60 to 200

***

Electrical
Dielectric Breakdown Voltage (Vac)

>6000

>6000

ASTM D149

Dielectric Constant (1 Mhz)

5.5

5.5

ASTM D150

Volume Resistivity (Ohm-meter)

1011

1011

ASTM D257

Flame Rating

V-O

V-O

U.L. 94

Thermal
Thermal Conductivity (W/m-K)

1.5

1.5

ASTM D5470