call on order +86 137 6041 5417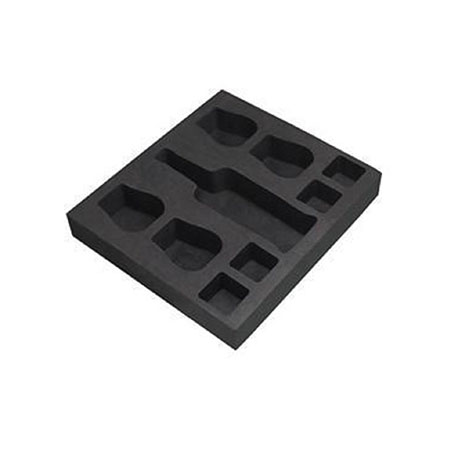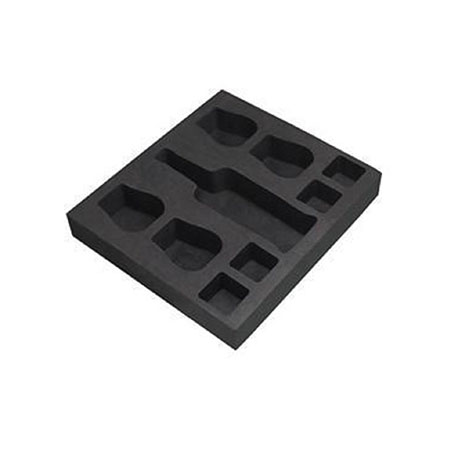 Die Cutting Double sided Adhesive EVA Foam Tape
Place of Origin: Minnesota, United States
Brand Name: 3M
Model Number: 3M
Material: PE
Feature: Heat-Resistant
Use: Masking
Adhesive: Acrylic
Adhesive Side: Double Sided
Adhesive Type: Pressure Sensitive
Design Printing: No Printing
Size: Customized Size
Customized Service: Die Cut Any Shape
Customized Die Cutting Good Sales Double-sided Adhesive EVA Foam Tape Description
The EVA foam tape Die cutting is EVA foam coated with adhesive one sided or two sided.EVA (Ethyl Vinyl Acetate) foam is a closed cell, chemically cross linked, (and non-cross linked) foam, made from ethyl vinyl acetate copolymers. It is made in block (bun) form, or extruded and is available in a range of densities (molecular weights) and hardnesses.
EVA foam tends to be a good thermal insulator, excellent shock absorber and is resistant to attack from chemicals and fuel based products. Its closed cell structure makes it impervious to water.
EVA foam is an extremely versatile product suiting a broad range of different uses and applications. It is an effective replacement for many materials including felt, neoprene, natural rubber, polyurethane foam, pvc foam, wood composites, mineral wool and fibreglass.
Die Cutting EVA Foam Tape Features:
• Impact and vibration absorption.
• Weather and chemical resistance including splash resistance to oils and fuels.
• Acoustic and thermal insulation properties.
• Buoyancy with low water absorption.
• Suitability for thermo-forming and thermo-moulding.
Die Cutting Other Tapes Products:
1) Die cut 3M,TESA, NITTO double side tape.
2) Die cut EMI products, such as copper foil, conductive foam, conductive cloth
3) Die cut PI film, PI tape
4) Die cut PET/Polymer/Tissue Double side tape.
5) Die cut Acrylic Foam Tape/VHB Tape
6) Die cut PE/PET Protective film
7) Die cut Thermal produts, such as Thermal Conductive Double side Tape, Thermal conductive rubber pad.
8) Die cut PE Foam, EVA Foam, PU Foam, PORON Foam, Sponge and Conductive Foam Tape Pad.
9) Die cut OCA Double Side Tape.
10) Mylar PET or PC Sheet One Sided Coated With Adhesive For LCD TV
11) Die cut Printing Related Protucts, Such as PET/PC/Paper Labels.
12) Die cut All kinds of Insulation gasket, such as PC,PET materials.
If the Die Cutting Double sided Adhesive EVA Foam Tape to your requirement, please be free to buy the quality products made in China with our professional manufacturers and suppliers in China. We're equipped with a productive factory at your service.
Applications:
• Health Care; Splinting, Cervical Collars, Orthopaedic Shoes, Insoles, Exercise Mats, Orthotic Supports, Packaging, Cushion Packaging.
• Foam; Corner Pads, Case Inserts, Display Packaging Foam.
• Sports & Leisure; Trampoline Pads, Buoyancy Aids, Kickboards, Sports Mats, Body Protection, Canoe Seats, Toys and Games, Camping Bedrolls.
• Footwear; Wedge Soles, Runner, Top Line Padding, Moulded Soles, Orthotics.
• Appliances; Gaskets, Vibration Pads.
• Automotive; Gaskets and Seats, Carpet Underlay, Headliners, Interior Padding.
• Building; Nail Washers, Expansion Joints, Glazing Seals, Eaves Fillers, Impact Sound Deflect, Insulation.
• Marine; Deck Tread, Life Jackets, Life Buoys, Fenders, Oil Boom Floats, Cockpit Cushions.
• Electronics; Work Station Mats, Shock Absorbing Pads.
BACKING
PE/EVA/PU FOAM
GLUE
HOT MELT/SOLVENT ACRYLIC
FOAM COLOR
WHITE/BLACK
LINER COLOR
PAPER: WHITE/YELLOW GLASSINE/GREEN

FILM: RED/GREEN/BLUE

THICKNESS
0.5MM/0.8MM/1MM/1.5MM/2MM/3MM/5MM....
FOAM DENSITY
48KG/M3, 64KG/M3, 96KG/M3....
CUT ROLL WIDTH
12MM/24MM/48MM/50MM...
CUT ROLL LENGTH
10M/20M/50M...
JUMBO ROLL SIZE

1050MM*300M