call on order +86 137 6041 5417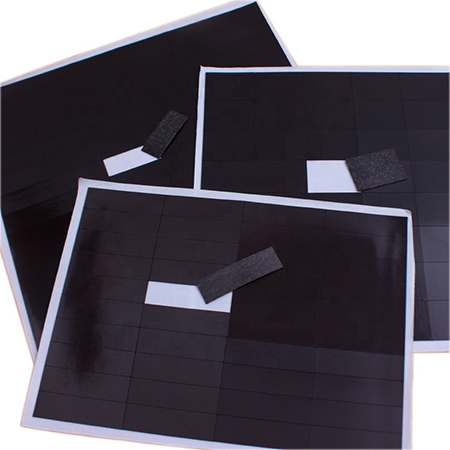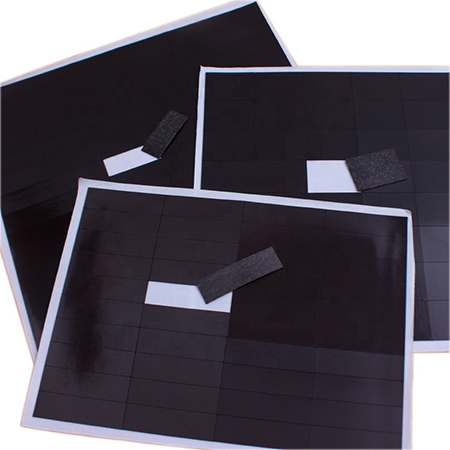 Flexible Magnetic Nfc Ferrite Sheet for mobile phone antenna and RFID equipment
Place of Origin: China
Brand Name: Xinst
Model Number: Xinst 1000
Application: Industrial Magnet
Type: Soft
Shape: Coil
Composite: Rubber Magnet
Width: Customized Size
Size: Customized Size
Customized Service: Die Cut Any Shape
Flexible Magnetic Nfc Ferrite Sheet Description
Xinst 1000 Flexible Magnetic NFC Ferrite Sheet(ferrite soft magnetic sheet) is a kind of excellent sheet materials used in 13.56 MHz communication magnetic field around antenna for anti metal. that is based on the magnetic ferrite sheet material of high temperature sintering, by increasing the magnetic field strength, effectively improve the induction distance.
Features:
1)Can be bended
2)Effectively improves the performance of NFC products
3)Itself with double-sided adhesive in combination with close fitting.
4)Shape can be in according customer's requirements to stamping processing.
5)It also ensures low magnetic loss (U)
Die cutting designs can includes holes, shapes, oversized lines (for easy removal) and complimentary products can also be incorporated.
Die cutting tapes enable you to save a significant amount of time when applying the adhesive tape and to save money for cuts through slitting.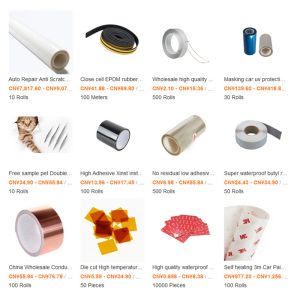 If the pet insulation transformer mylar tape caters to your requirement, please be free to buy the quality products made in China with our professional manufacturers and suppliers in China. We're equipped with a productive factory at your service.
FAQ
1)How to order from xinst?
Just send us email or call us.
2)Do you offer the free sample for testing?
Yes, we offer the sample free, but you courier charges.
3)How to ship the order?
We will suggest you the appropriate way of shipment, by sea, by air or by courier. Of course if you will have your own forwarder, that is no problem.
4)Can we trust the quality of product from Xinst?
Sure, do not worry about that. Our quality wills absolutely compliance to the sample we send. If not, we will take charge of that.
5)What payment Xinst accepts?
For the small quantity, we request 100% advanced TT payment; other conditions, negotiable. Sorry, we did not accept the Credit card for the time being.
6)How about the lead time of per order?
If the tape you order have stock, we can ship out within 1~3 days. If there is no stock, you need to wait about 5~12 days. If you are request the die-cuts, the time shall longer.
Friendly Tips:
If you find our tapes interested, please send your detailed requirements to us. Xinst's team would offer different solutions to you within 12 hours. Free samples are also available.
Applications:
1)Mobile phone with NFC function
2)Contactless IC card
3)RFID read / write device / RFID tags for 13.56MHZ NFC mobile phone antenna and RFID equipment / label
4)Isolated metal material for antenna field absorption
5)Increases antenna magnetic field strength, effectively improve communication distance induction
Xinst 1000 Flexible Magnetic Nfc Ferrite Sheet

Ferrite magnetic powder + resin

Standard Double-sided Tape

thickness: 0.08mm

20m(L) x 300mm(W)/50M(L) x 300mm(W)

(Enviroment Requirements)

kgf/inchkgf/inch/Adhesion Strength

Remark:Our material can has customized additional shielding layer, can change the double-sized tape or has double-sized tape on both side.