call on order +86 137 6041 5417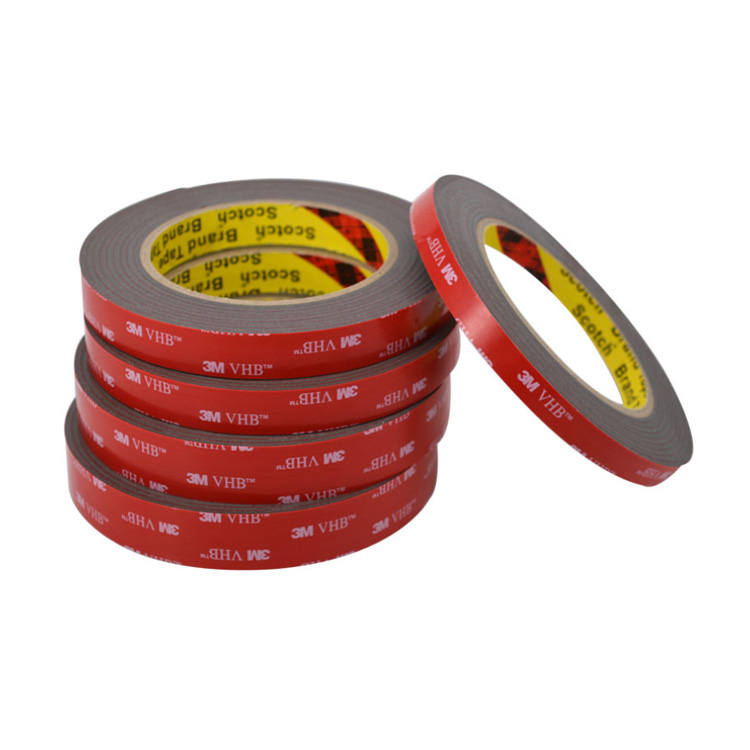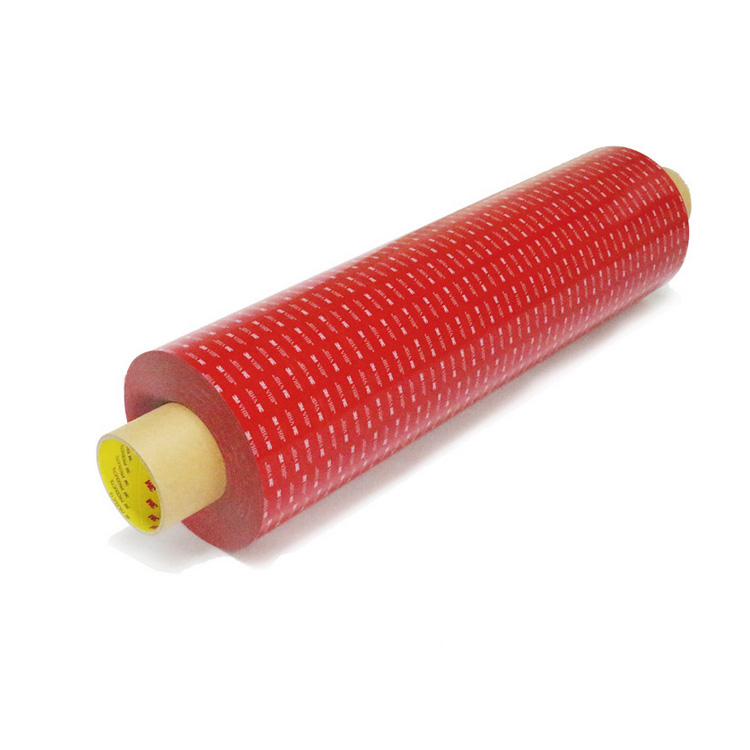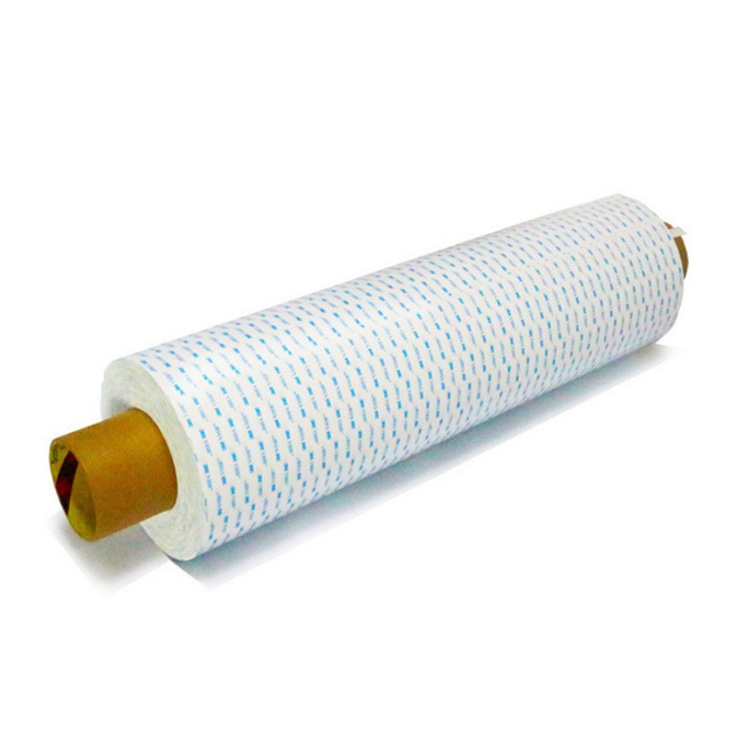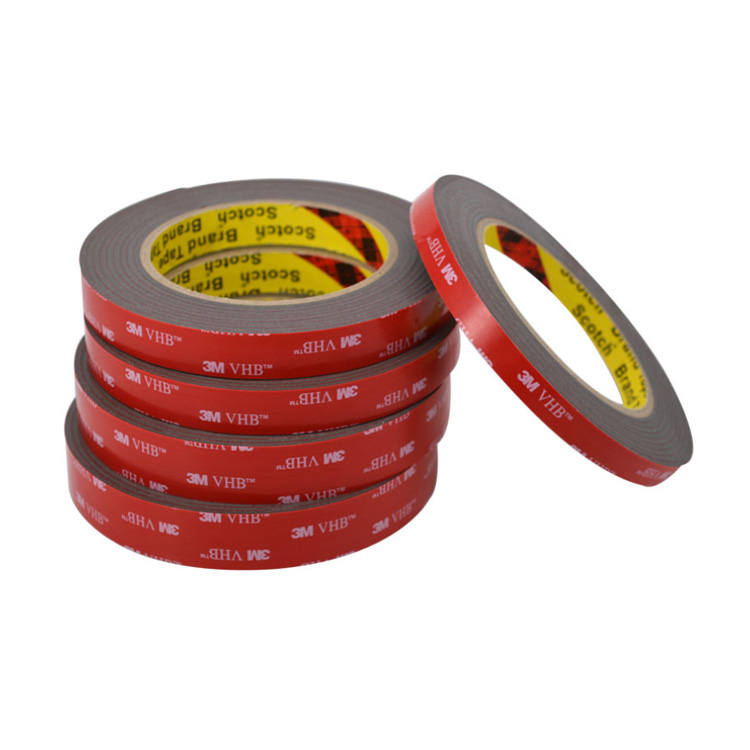 Grey double sided VHB acrylic foam tape replacement 3M 5608A
It has high temperature resistance and solvent resistance. Long-term anti-ultraviolet and heat and cold cycle. It is an excellent
cushioning material. Good waterproof performance
Grey double sided VHB acrylic foam tape replacement 3M 5608A
The all-acrylic structure of the VHB super-adhesive double-sided tape can replace rivets, screws and other mechanical fixings. It can not only seal against moisture and most solvents, but also provide long-term resistance to ultraviolet rays and heat and cold cycles. The unique foam can be used as an extreme Good cushioning material. Different from the point of mechanical fixing, the VHB tape can evenly distribute the force, and users can use lighter and thinner materials without material deformation, metal fatigue and other problems.
VHB high adherence tape also has more features: high adherence, excellent caulking effect, unique adhesive is also suitable for different surfaces and low temperature construction. It can be used for stiffeners in air conditioners, office furniture, communication equipment, vehicle assembly, and architectural signs.
Features:
It has high temperature resistance and solvent resistance.
Long-term anti-ultraviolet and heat and cold cycle.
It is an excellent cushioning material.
Good waterproof performance
Our Factory Competitive Advantages:
Well Competitive Prices and High Quality Control Prompt Delivery Earth-friendly Products In a Variety of Design Small Order Acceptable OEM Accepted
Roll Size: 3″ paper or plastic core;tape width: 2mm -1200mm; standard width: 1200mm,standard length:50M
OEM Size:Special length, thickness or combinations can be supplied per customer's request. Products can be supplied in roll,tape,sheets or shapes per customer's request.Only you provide the CAD drawing,we can die cut any size for you.
Shelf Life: To obtain best performance, use this product within 12 months from date of delivery and store under normal conditions of 60 ºC to 80ºF (16 ºC to 27ºC) and 40 to 60% R.H. in the original carton
If the Grey double sided VHB acrylic foam tape replacement 3M 5608A to your requirement, please be free to buy the quality products made in China with our professional manufacturers and suppliers in China. We're equipped with a productive factory at your service.
Grey double sided VHB acrylic foam tape replacement 3M 5608A Applications:
It is widely used in the bonding of electronics, automobiles, construction, aviation, air conditioners, office furniture, and communication products. It can replace traditional fixing methods such as screws and rivets to improve the aesthetics of products.
Die cutting designs can includes holes, shapes, oversized lines (for easy removal) and complimentary products can also be incorporated.
Die cutting tapes enable you to save a significant amount of time when applying the adhesive tape and to save money for cuts through slitting.
Product Name

Grey double sided VHB acrylic foam tape replacement 3M 5608A

Adhesive Type

acrylic

Color

grey

Material

acrylic Foam

length

33M

width

3mm, 5mm, 10mm, 3cm 5cm 10cm or custom as customer request

Features

It has high temperature resistance and solvent resistance. Long-term anti-ultraviolet and heat and cold cycle. It is an excellent
cushioning material. Good waterproof performance

Thickness