call on order +86 137 6041 5417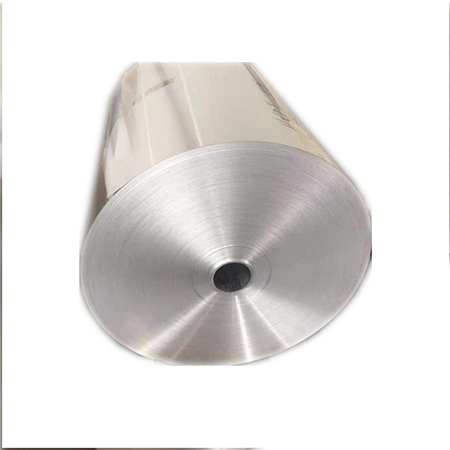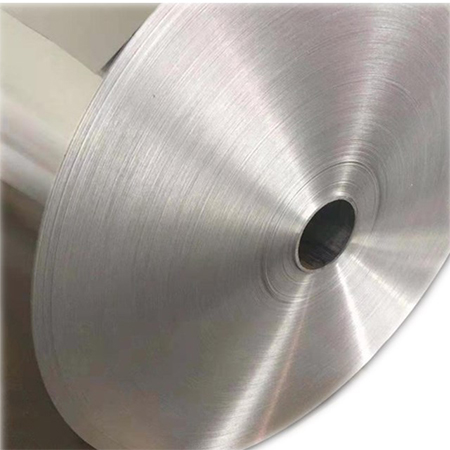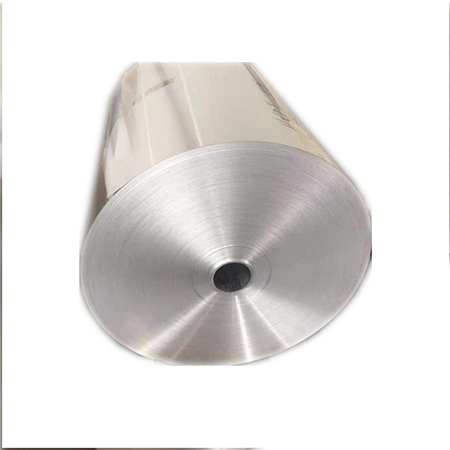 Minc foil aluminium foil tape jumbo roll price
Place of Origin:China
Brand Name:xinst
Model Number:8011/8006/8079/8021-O
Thickness:0.008-0.025mm
Use:Food
Alloy:8011/8006/8079/8021-O
Treatment:Printed
Temper:Soft
Type:Roll
Product Name:Aluminum foil
Usage:Food Package
Color:Silver
Size:Accept Customized
Material:Aluminum
Packing:Wooden Cases
Width:100-1500mm
MOQ:1 Ton
Feature:Eco-Friendly
Minc foil aluminium foil tape jumbo roll price
Minc foil aluminium foil tape jumbo roll price , also known as aluminum foil, is a tool made of flattened metal aluminum. It is mainly used for cooking in the kitchen, for food, food packaging, or for making simple and clean materials. Hundreds of thousands of tons of aluminum foil are used worldwide to protect and package food, cosmetics and chemicals.
Most aluminum foil is shiny on one side and dull on the other. The aluminum foil paper used for food can be wrapped on both sides of the food. Generally, it is recommended to wrap it with a bright surface to improve the heat transfer effect.
Aluminium foil tape jumbo roll price Features
Aluminum foil has a clean, hygienic and shiny appearance, it can be integrated with many other packaging materials, and the printing effect on the surface of aluminum foil
The fruit is better than other materials. In addition, aluminum foil has the following characteristics:
(1) The surface of the aluminum foil is extremely clean and hygienic. No bacteria or microorganisms can grow on the surface.
(2) Aluminum foil is a non-toxic packaging material, which can be in direct contact with food without any worries that may endanger human health.
(3) Aluminum foil is an odorless and odorless packaging material, which will not make the packaged food have any odor.
(4) If the aluminum foil itself is not volatile, it and its packaged food will never dry or shrink.
(5) No matter the high temperature or low temperature, the aluminum foil will not have the phenomenon of grease penetration.
(6) Aluminum foil is an opaque packaging material, so it is a good packaging material for products exposed to sunlight, such as margarine.
(7) Aluminum foil has good plasticity, so it can be used to package products of various shapes. Various shapes of containers can also be arbitrarily formed.
(8) Aluminum foil has high hardness and high tensile strength, but its tear strength is small, so it is easy to tear.
(9) The aluminum foil itself cannot be heat-sealed, and it must be coated with a heat-resistant material, such as pe, to be heat-sealed.
(10) When aluminum foil comes into contact with other heavy metals or heavy metals, there may be adverse reactions.
Uses: widely used in baking,barbecue,cold storage, automotive, communications, electronics, electrical appliances, medicine, packaging, printing, construction, air conditioning, heat exchangers, aviation and other industries
Product Type

Roll

Alloy-Temper

8011/8006/8079/8021

Application

Storing, packaging, roasting, baking, freezing, heating

Thickness

0.008-0.025mm

Width

100-1500mm

MOQ

1Ton

Packaging

1. Inner packing: poly bag, small printing colored carton.
2.Outter packing: big carton packing, 25 rolls/carton , then pallet packing.