call on order +86 137 6041 5417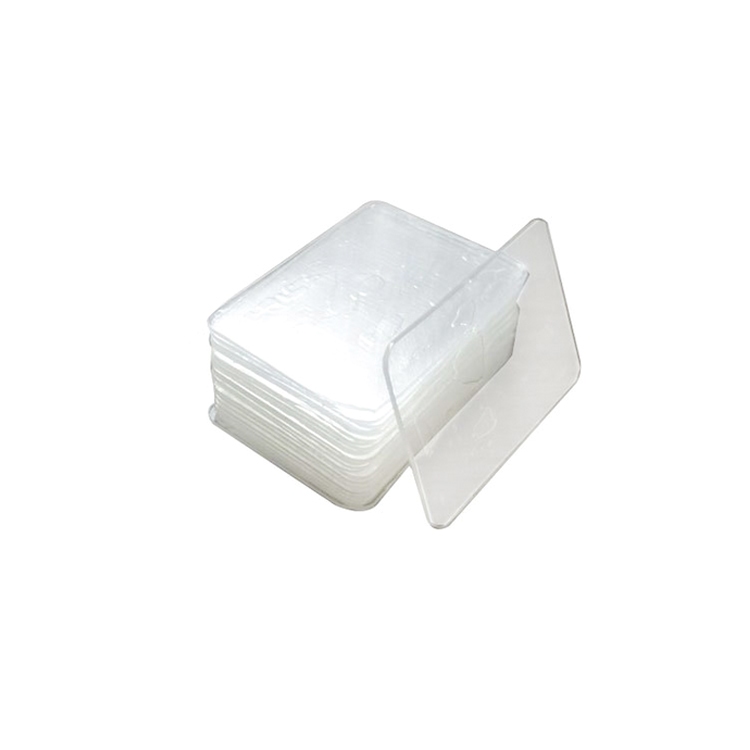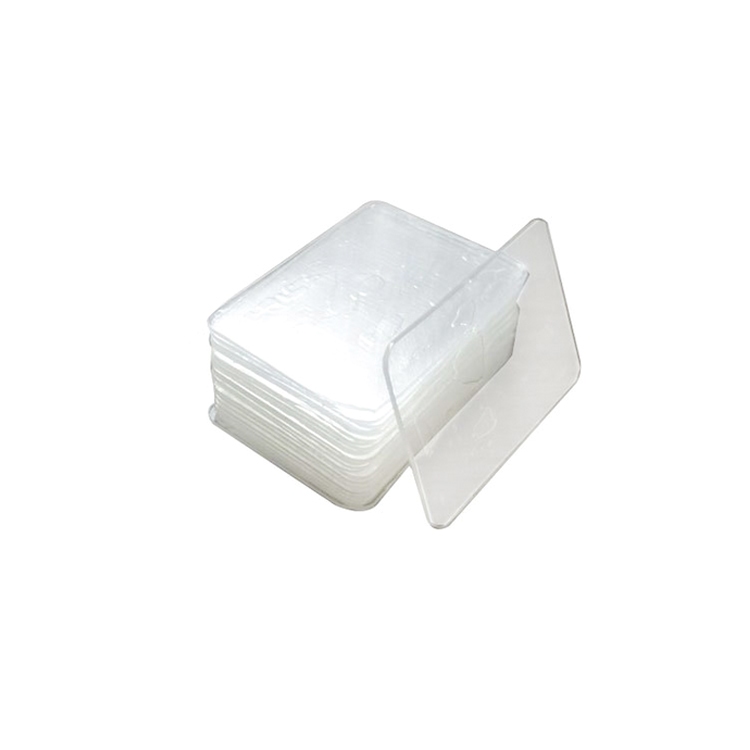 PU nano magic tape Transparent double sided removable adhesive tape
1)Permanent sided works well with plastics.
2)Micro Suction sided leaves no residue,can reused more than 500 times.
PU nano magic tape Transparent double sided removable adhesive tape
Xinst29000 PU Micro Suction Foam Tape is use imported black PU glue raw materials, one side(Permanent sided) stick strong PET film double-sided adhesive for fixing paste,the other side(Removable sided) for attaching your phone,can repeatedly paste,without leaving any traces.
Removable adhesive tape main features
With waterproof, shock absorption, heat resistance, sound insulation and other effects, with strong adhesion, good weather resistance characteristics, easy to die cutting, plastic, metal, wood, paper and silicone and other non-adhesive surface has a good adhesion.
It has good durability in high and low temperature environment and excellent adhesion to high surface energy and low surface materials.
Glass strength, initial viscosity and shear strength balance red film acrylic adhesive tape is good.
Anti - chemical solvent, anti - moisture, anti - UV.
MATERIAL:PU
Adhesive: Acrylic Foam:
Black PU foam Liner: PET Film/Paper
Color:Black/Clear
Total Thickness:0.2mm/0.5mm/0.8mm/1.0m/2mm/3mm,and so on. Permanent Sided Adhesion:>1200 g/25mm Micro Suction Sided Adhesion:400-800 g/25mm
Our Factory Competitive Advantages:
Well Competitive Prices and High Quality Control
Prompt Delivery
Earth-friendly Products
In a Variety of Design
Small Order Acceptable
OEM Accepted
Roll Size: 3″ paper or plastic core;tape width: 2mm -1200mm; standard width: 1200mm,standard length:50M
OEM Size:Special length, thickness or combinations can be supplied per customer's request.Products can be supplied in roll,
tape,sheets or shapes per customer's request.Only you provide the CAD drawing,we can die cut any size for you.
Shelf Life: To obtain best performance, use this product within 12 months from date of delivery and store under normal conditions of 60 ºC to 80ºF (16 ºC to 27ºC) and 40 to 60% R.H. in the original carton.
PU nano magic tape Application:
Mobile phone leather case portable tablet computer leather case portable universal leather case anti-slip Velcro magic glue mobile phone ring clasp bracket portable non-slip hook glue anti-slip glue buffer pad etc...
Plastic, wood, leather, glass, aluminum alloy, ceramics, marble, metal, cement, paper, cloth, wood, sponge, painted walls, resin, electroplating and so on
Application field
Civil: seamless hook, non-slip mat, adhesive tape (photo paste, sign paste, photo frame paste) handicraft production, toy paste, horticulture, cultural wall, advertisement laminated Acrylic board, advertisement paper paste,
VIP carpets, flat cabinets, hardware doors and Windows, refrigerators, freezers, disinfection cabinets, etc.
Industrial: PSP, tablets, fixed protection, 3 d mouse pad, credit card and advertising leaflet paste, makeup is tasted suit when assembled as a temporary fixed, the temporary card and film paste fixed, color box, books and periodicals with the cementation, fixed exhibits, wall cloth, exhibition layout, print the attached temporary fixed orientation, gift products, paper and film, sample making, billboards, tablet shell cases, mobile phones cases, upscale saddle temporary paste board, computer monitor bracket, etc.
[Special for mobile phone leather case] Removable glue, magic glue, non-trace glue, water glue
Mobile phone leather case tablet PC has no trace to remove double-sided adhesive tape: one side is strong viscous and the other is weak viscous;
Strong adhesion is double-sided adhesive tape, which can be permanently fixed on the leather case and cannot be removed;
(2) the weak viscosity is removable glue, used to paste mobile phones, can be repeatedly paste, do not leave any glue marks.
(Remove the dirty surface, wash it with water, cool it and dry it, then restore the original viscosity, and then repeat the paste)
PU Micro Suction Foam Tape Specifications:
Product Code
Xinst 29001
Name
PU Micro Suction Foam Tape
Thickness(mm)
0.5/0.8/1/2
Adhesive
Acrylic
Backing
PU
Color
W/T
Liner
No
Short-term temperature
100
Long-term temperature
50
Main Features
1)Permanent sided works well with plastics.

2)Micro Suction sided leaves no residue,can reused more than 500 times.