3860000000 only! Global snapping up of Chinese masks!
xinstApr 09, 2020
Global snapping up of Chinese masks! WHO real-time statistics show that as of 6:00 a.m. Central European time (April 6, 8:00 a.m. Beijing time), there were 1,136,862 cases of new coronary pneumonia diagnosed globally and 63,025 deaths. There are currently 621,407 cases in the European region, outside of China More than 1.05 million cases.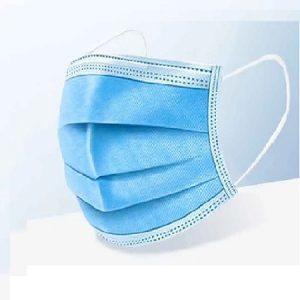 Under the epidemic situation, all countries started to buy masks.
According to the news from the press conference of the Joint Defense and Joint Control Mechanism of the State Council on the 5th, from March 1 to April 4, the country's total inspection and export of major epidemic prevention and control materials was worth 10.2 billion yuan, of which about 3.86 billion masks were worth 77.2 million. 100 million yuan.
Russia: Dispatching military aircraft "hard core self-promotion"
On April 4, several Russian Air Force military aircraft landed successively on Shanghai Pudong International Airport. Subsequently, the chartered plane loaded with anti-epidemic materials purchased from China, including masks, returned to Russia on the 4th and 5th.
United Kingdom: a whole plane protective material shipped back from China
British Foreign Secretary Dominic Rab and the British Embassy in China released news on social media on the 3rd and 4th respectively that British Virgin Atlantic Airways shipped back a whole aircraft protection materials from China, including: 300 ventilators, 33 million masks, 1 million pairs of medical protective gloves, etc.
The British Embassy in China also confirmed that it will also import other protective materials from China to support the British battle against the new crown epidemic.
United States: Trump says China 's epidemic prevention materials have no quality problems
On April 1, a Boeing 767 covered in red, white, and blue, with the words "Patriot" printed on its outer shell, landed at Shenzhen Baoan Airport and shipped 1.2 million N95 masks back to the United States.
It is understood that these masks were personally contacted and purchased by Massachusetts Governor Charlie Baker, and the plane that transported the masks was the special plane of the American football team "New England Patriots" who won the All-American Championship six times. It is reported that the masks are produced in China and shipped from Shenzhen.
At the White House press conference on the evening of the 5th local time, when asked whether there was a quality problem with the epidemic prevention materials from China, Trump said that there was no quality problem. Relevant officials who attended the meeting also said that they have tested the anti-epidemic materials from China.
Algeria: The first medical supplies purchased from China arrive in Algiers
On the 5th, two military transport planes carrying surgical masks, N95 class masks and other medical supplies arrived in Algiers. Algerian Prime Minister Gerrard went to the airport to greet him. He told the media that Algeria has ordered a large number of medical supplies from China. The first batch of supplies delivered on the 5th will greatly help local medical personnel to fight the epidemic, and the remaining supplies will arrive in a few days.
Italy: After receiving 22 million masks, another 180 million were ordered
On April 1, local time, Italian Minister of Foreign Affairs and International Cooperation Di Maio said in an inquiry in the House of Representatives that since the outbreak, Italy has received a total of about 30 million masks from overseas, of which 22 million came from China.
Di Maio said that Italy has mobilized all diplomatic forces to assist in global procurement. At present, it has signed a contract with Chinese companies to purchase 180 million masks at the market price, of which the first batch of 7 million has arrived in Italy on March 31. If the future delivery is successful, it will be able to meet the needs of 90 million masks per month across the country.
Japan: 10 million masks imported from China have arrived in Chiba Prefecture
Since the outbreak, the Japanese government has ordered 15 million masks, which will be distributed to medical institutions nationwide. Among them, 10 million masks imported from China arrived in Chiba on March 30. Currently, Japan imports 10 million mask a week, and the Japanese government plans to increase weekly imports to about 30 million from April.
Source / People's Daily, Cyber Blue, etc.
If you are interested in our products please subscribe to our mail