Application of single-conductor copper foil tape in various wire harnesses
xinst7月 04, 2020
Copper foil tape for wire harnesses, commonly used is single-conductor copper foil tape. Depending on the good conductivity of copper foil itself, it can have a shielding effect on electromagnetic signals, so it is widely used in wire, cable, automobile, and computer wire harnesses , And good viscosity, has a good winding fixation.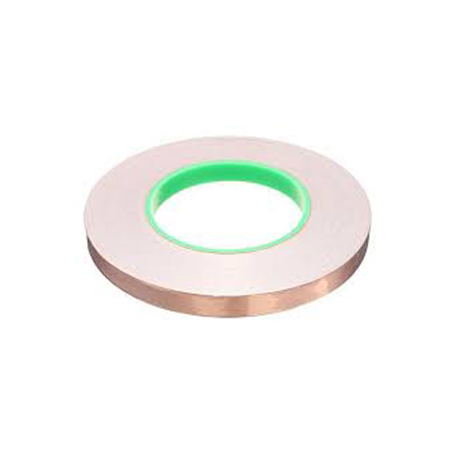 The application of single-conductor copper foil is mainly used in the central air-conditioning pipelines of computer monitors, computer peripheral wires and transformers, and can also be used in the joints of pipelines for smoking machines, refrigerators, water heaters, etc., for precision electronic products, computer equipment, and wires. , Cables and other places. When carrying out high-frequency transmission, it can isolate the interference of electromagnetic waves and resist high temperature to prevent spontaneous combustion.
The width of the copper foil tape can be cut according to the specific specifications of different wire harnesses. The slitting is good, the copper foil tape has no burrs and burrs, the surface is smooth and smooth without scratches, and the appearance is clean and beautiful.
Other die-cut products:
1) Die cutting 3M, TESA, Nitto double-sided tape.
2) Die-cut EMI products, such as copper foil, conductive foam, conductive cloth, etc.
3) Die-cut polyimide film and polyimide tape
4) Die-cut PET/polymer/tissue double-sided tape.
5) Acrylic foam tape/VHB tape
6) Die-cut PE/PET protective film
7) Die-cut thermal products, such as thermally conductive double-sided tape, thermally conductive rubber pads, etc.
8) Die-cut PE foam, EVA foam, PU foam, PORON foam, sponge.
9) Die-cut OCA double-sided tape.
10) Die-cut tempered glass screen protector
11) Die-cut printing related products, such as PET/PC/paper labels.
12) Die-cutting various insulating gaskets, such as PC and PET materials.
If you are interested in our products please subscribe to our mail