Heat Electrical Conductive Thermal Insulation Tape
xinst8月 18, 2020
Product Detail
Basic Info
Conductive Thermal Insulation Tape Model NO.:Xinst80XX
Type:Adhesive Tape
Efficacy (For Tape):High-temperature Adhesive Tape
Label Material:Thermal Transfer Paper
Surface Materials (For Adhesive):Polyester PET
Surface Material:PET
Adhesive (For Label):Adhesive Label
Technics:Offset Printing
Membrane-type (For Adhesive):PET
Backing Paper (For Adhesive):PET
Color:Yellow
Thermal Conductivity:1.5~5.0W/M.K.
Breakdown Voltage:Over 6 Kv/mm
Size:20*20*0.5
Continous Use Temp:-40~200 Degree
Thickness:0.3mm-10.0mm
Keywords:Heat Resistant Adhesive Tape
Name:Silicone Rubber Heat Resistant Adhesive Tape
Specifications:20*20*0.5
Conductivity:4 W/M.K
Specific Gravity:4.2 G/Cm³
Trademark:Laimeisi
Specification:RoHS
Origin:Shenzhen, Guangdong, China
HS Code:392099909
Product Description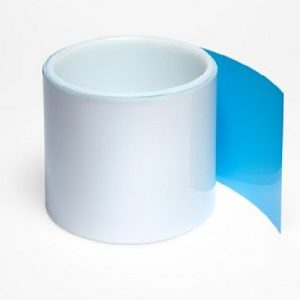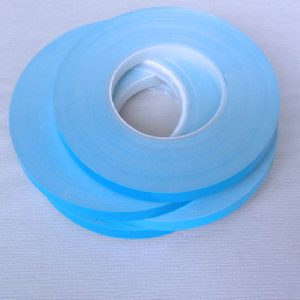 Conductive Thermal Insulation Tape Feature:
1.a high thermal conductivity, heat resistance and cushioning properties.
2.with superior thermal stability characteristics and pressure on product consistency.
3.a high restoring force and non-adhesive properties.
4.antistatic, powder-free surface.
Application of silicone rubber heat resistant adhesive tape
Adhere posters.
Photos, Public notes, Envelope.
Fixing of ornament hook. Or Signboard.
Decoration, Shoe & leather industry.
For computerized embroidery.
For laminating nameplate.
For reinforced bonding.
Precision Die Cutting
Broad Die Cutting Capabilities
Our various die cutting techniques can be optimized to best suit your application and production volume, resulting in cost savings and increased efficiency.
Our processes are designed to die cut many materials, including: tape, adhesive, foam, sponge, silicone foam, mesh, fabric, thin metals, plastic, film and rubber.
Rotary die cutting
Rotary die cutting uses a cylindrical die on a rotary press. A long sheet or a web of material is fed through the rotary press into an area which holds a rotary tool that will cut out shapes, make perforations or creases, or even cut the sheet or web into smaller parts.  Rotary die cutting creates the same part repeatedly at very tight tolerances.
Flat bed die cutting
With flat bed die cutting shapes are stamped out of material utilizing steel rule dies that are adjusted accordingly to varying degrees of a hydraulic or mechanical presses.  Advantages of flat bed die cutting are seen with lower quantities, larger die cuts, and thicker materials.
Match metal die cutting
In match metal die cutting, materials pass through a cutting die constructed of a top and bottom die which are matched (male/female) to provide an extremely precise cut.  Match Metal die cutting is typically used for higher volume applications which require extreme precision.
Compound die cutting 
Compound die cutting performs multiple steps in one pass.  The compound die cut implements more than one operation during the cutting cycle.
Punch press
In a punch press material runs through the press while a hydraulic ram at the top powers the die to cut the material.  This type of die cutting is advantageous for speed and productivity.
If you are interested in our products please subscribe to our mail