call on order +86 137 6041 5417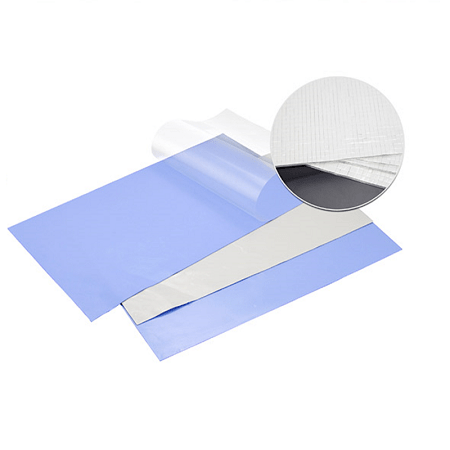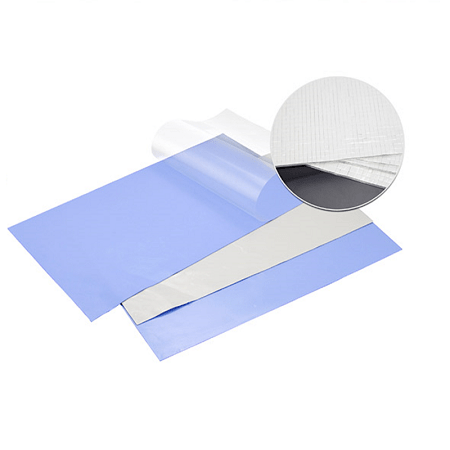 4W/m.K Thermal Conductive Sheet Fiberglass Silicone Gap Filler
Place of Origin:Guangdong, China
Brand Name:Xinst
Model Number:XST series
Adhesive:Acrylic
Adhesive Side:Single Sided
Adhesive Type:Pressure Sensitive
Design Printing:No printing
Material:Glass Fabric
Feature:Heat-Resistant
Use:MASKING
Thickness:0.2-14mm
Thermal Conductivity:1.0-4.0W/m-k
Usage:TV/LED Lighting/Heat Sink/Battery/Power
Specification:Can be Custom-made
UL:94V0
Thermal Conductive Sheet Fiberglass Silicone Gap Filler Descriptions:
Thermal conductive sheet is a kind of silicon rubber-based gap filling material which is highly compressed with high heat-conducting filling materials. The coefficient of heat conductivity can reach 4W/m.K. This kind of materials is aiming at offering superb heat-conducting property and maintains the cost efficiency of customers as well. The self-adhesion of thermal conductive pad enables them to stick on heating interfaces without back adhesives or binders. Apply thermal conductive pad heat-conducting silica sheets with appropriate thickness to the gaps between heating interfaces and their components according to the different sizes of the heating interfaces and gaps to form seamless connections between the heating interfaces and related components.
Thermal conductive sheet Features:
• Cost-effective, maximize heat transfer from electronic components to heat sink or heat spreaders.
• Excellent mechanical and physical characteristics with efficient heat dissipation.
• Flame retardant with excellent cut-through resistance and resistance to damage from cleaning agents.
• Offers high thermal conductivity and high dielectric properties.
• Highly conformable pad provides superb protection against damage due to deformation as well as shock or vibration.
Remarks: Torelance of Hardness:±5 Dimension: 360mm*360mm,200mm*400mm Can be custom-made by required. Thickness: Various of thickness for option, from 0.2mm to 14mm are available.
Torelance of Xinst hardness: T<1.0±0.1;0<T<3.0±0.25;.0<T<6.0 ±0.35;0<T<10+0.7/-0.5;0<T+1.0/-0.5
OEM Size:Special length, thickness or combinations can be supplied per customer's request.Products can be supplied in roll, tape,sheets or shapes per customer's request.Only you provide the CAD drawing,we can die cut any size for you.
Thermal conductive sheet Shelf Life: To obtain best performance, use this product within 12 months from date of delivery and store under normal conditions of 60 ºC to 80ºF (16 ºC to 27ºC) and 40 to 60% R.H. in the original carton.
Our Factory Competitive Advantages:
• Well Competitive Prices and High Quality Control
• Prompt Delivery
• Earth-friendly Products
• In a Variety of Design
• Small Order Acceptable
• OEM Accepted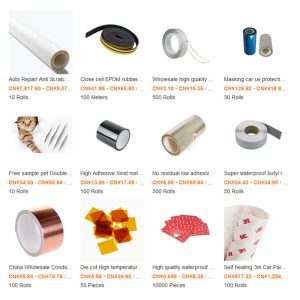 If the pet insulation transformer mylar tape caters to your requirement, please be free to buy the quality products made in China with our professional manufacturers and suppliers in China. We're equipped with a productive factory at your service.
Thermal conductive sheet Applications:
• Interface between a power transistor, CPU or other heat-generating components.
• Isolate electrical components and power sources from heat sink and/or mounting brackets.
• Interface for discrete semiconductors requiring low pressure spring clip mounting.
• Medical devices, military and industrial controls.
• Mobile electronic equipment, Engine Control Unit, Wireless Telecom hardware, MPU, IC.
Thermal conductive sheet Specifications:
| | | | | | | | | |
| --- | --- | --- | --- | --- | --- | --- | --- | --- |
| Items | X100 series silicone sheet | X150 series silicone sheet | X200 series silicone sheet | X250 series silicone sheet | X300 series silicone sheet | X350 series silicone sheet | X400 series silicone sheet | Test Method |
| Typical Properties | Ceramics Filled With Silicone Resin | Ceramics Filled With Silicone Resin | Ceramics Filled With Silicone Resin | Ceramics Filled With Silicone Resin | Ceramics Filled With Silicone Resin | Ceramics Filled With Silicone Resin | Ceramics Filled With Silicone Resin | -- |
| Color | Light gray | Pink | Light Blue | Yellow | Sky Blue | Green | Purplish red | VISUAL |
| Thickness(mm) | 0.2-14 | 0.2-14 | 0.3-14 | 0.3-14 | 0.5-14 | 0.5-8 | 0.5-8 | ASTM D374 |
| Specification | Can custom manufacture by requirements | Can be Custom-made | Can be Custom-made | Can be Custom-made | Can be Custom-made | Can be Custom-made | Can be Custom-made | ASTM D1204 |
| Desity g/cc | 2.32±0.2 | 2.62±0.2 | 2.8±0.2 | 2.95±0.2 | 3.0±0.2 | 3.05±0.2 | 3.1±0.2 | ASTM D792 |
| Hardness Shore C | 8~60 | 10~55 | 10~55 | 15~55 | 15~55 | 25~55 | 30~55 | ASTM D2240 |