Introduction of Rubber Adhesive Tape
xinst11月 19, 2021
Introduction of Rubber Adhesive Tape
1. Refrigerator fixing tape
This is a tape made of polypropylene film with medium tensile strength and rubber adhesive tape. Mainly used in household appliance manufacturing, automobile and furniture industry, used for fixing, packaging, strengthening protection, peeling off, leaving no residual glue, no marks, and no fading. It can replace tesa 4298 tape. Compared with biaxially oriented polypropylene (BOPP) and polyester (PET) films, MOPP tape has higher tensile strength and lower elongation, which is essential for safe fixing.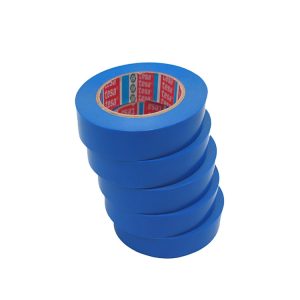 Characteristics:
No residue, insulation, chemical resistance, high temperature resistance. High tensile strength and low elongation.
Application:
Refrigerator door fixation, refrigerator drawer fixation, refrigerator temporary fixation, air conditioning air outlet fixation, temporary fixation, windshield fixation, mainly used in refrigerators, air conditioners, printers, automobiles and furniture industries and other products, fixed, bundled, packaged, strengthened The role of protection.
2.Acetate cloth rubber tape
Product use:
used for interlayer insulation and bundling of transformers, wires, etc., mobile phones, computers, and electronics.
Product features:
Acetate cloth substrate has strong moisture absorption and breathability, good resilience, easy to wash and dry, no static electricity and hairballs, and excellent aging resistance, which can reach more than 15 years. The acetate cloth tape made of acetate cloth substrate has the characteristics of high temperature resistance, anti-aging, soft conformability, good formability, easy punching, easy unwinding, acid, alkali, and mildew resistance, and excellent insulation performance. For general glass fiber cloth and glass cloth, it is widely used in the manufacturing fields of televisions, transformers, air conditioners, and computers.
If you are interested in our products please subscribe to our mail