Overview of high temperature tape
xinst2月 21, 2020
High temperature tape, that is, tape used in high temperature working environment.
Mainly used in the electronics industry. The temperature is usually between 120 and 260 degrees. It is often used in paint, paint and leather processing, paint masking and fixing, printed circuit boards and electronic components, and high temperature masking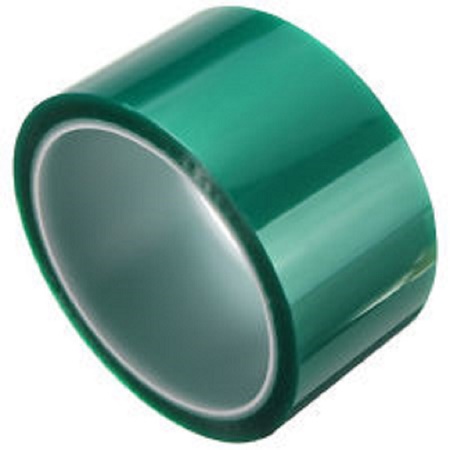 including Kapton tape,  Teflon tape,  masking tape;
Environmental protection PET tape, double-sided tape, etc.
The recognition of the true high-temperature zone: The high-temperature zone is mainly composed of 2 parts, the base material and the glue are the two.
In the case of polyimide film tape, both the resistance temperature performance and the insulation performance are much lower than the actual polyamine n Asian tape.The actual substrate used is brown pet film and coated cloth silicone. The temperature used in some industries does not need to be too high, not exceeding 260 degrees, and the maximum temperature of pets is 220 °, so it is generally not easy to find, or worse,
Use organic silicone and other glues, not resistant to high temperature below 150 °.
1. High-temperature tape is widely used. It is instantaneous heat insulation. It is often used in the electronics industry. Soldering wave soldering, reflow soldering. Used for electroplating spraying.
2. High-temperature tape can withstand high temperature. The main thing is that his material can withstand high temperature. That glue is generally made of silicone, and its high temperature resistance is generally 180-220 degrees. It is made of insulating paper and also made of insulating film. Paper tape is usually thick, and if it is made of film, it is usually thinner, depending on your choice.
3, high temperature tape is mainly insulating, high temperature resistance, heat insulation, and it will often be used in high temperature work. If you place a reservation, you must also bundle it.
If you are interested in our products please subscribe to our mail