What is Hook and Loop Velcro?
xinstJun 02, 2020
Hook and Loop Velcro is a kind of connecting accessory commonly used on clothes. It is divided into male and female sides, one side is fine and soft fiber, round hair (LOOP), and the other side is harder hook hair (HOOK). General clothes HOOK on it. It is made up of a hooked fabric and a fluffy fabric on one side, which together produce a natural sticky force. When pulled by hand, it will naturally separate. It is a bit like a magic. It is named Hook and Loop Velcro.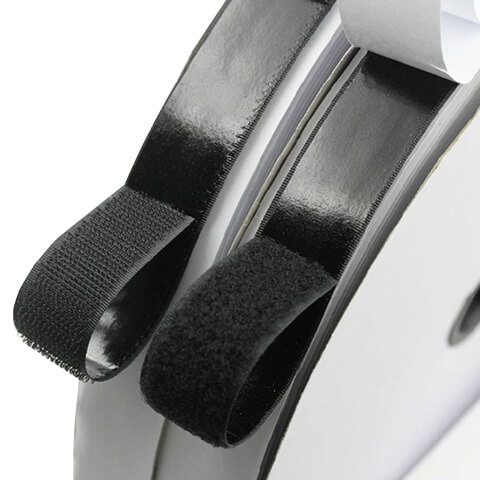 It is very common in our daily life, and it is usually used in mobile phone bags, two things that will stick together.
IT is closely related to technology products
Hook and Loop Velcro means that on the basis of ordinary Velcro and special Velcro tape itself, after a high temperature adhesive hot melt machine, the glue is melted on the back of the ordinary Velcro and Special Velcro tape, and then a layer of oily Profile paper is the finished Velcro. The self-adhesive Velcro is based on the traditional Velcro (the windbreaker cuffs are hooked on one side and wool on the other side, which can be bonded. For the shoe buckle strap), a layer of self-adhesive glue is processed on the back. Plastic surface, hardware surface, wood, electronics and other products surface, strong adhesion.
Widely used in household, paper packaging, stationery, electronics, luggage and other industries.
The self-adhesive Velcro can be stamped into various specifications and shapes. It can be used as a protective pad for the legs of the stool, it can also be used to protect the home appliances such as high-end audio and video, and can also be used on raincoats and clothes handbags. The release oil paper on the back of the Velcro can be pasted on various types of smooth and clean objects, especially suitable for paper products, PVC skin, PP, ABS. It can reach 90% tackiness within 1 hour after pasting, which is convenient and fast. Very wide.
If you are interested in our products please subscribe to our mail