call on order +86 137 6041 5417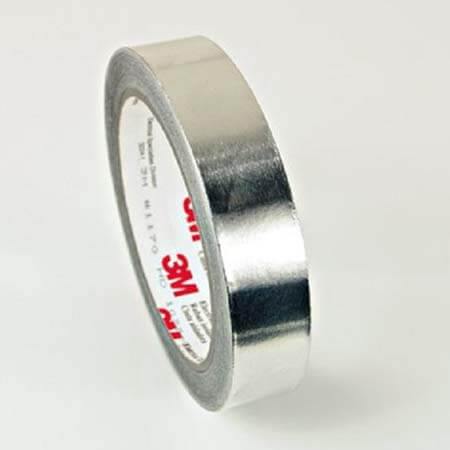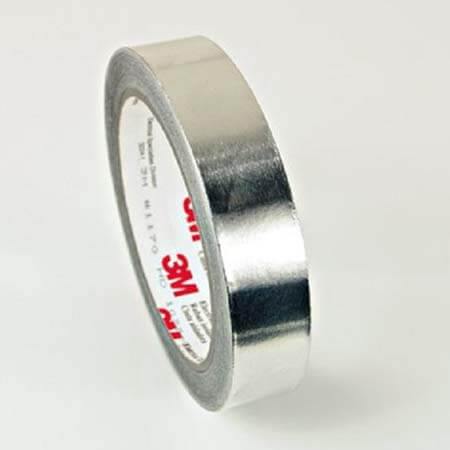 3M 1183 Tin-Plated Copper Foil With Conductive Adhesive Tape
Min Order Quantity: 1000 Square Meters
Supply Ability: 15000 Square Meters
Port: Shenzhen, China
Payment Terms: T/T, L/C, Paypal, Western Union
Delivery Time: About 10-15 days
3M 1183 Tin-Plated Copper Foil With Conductive Adhesive Tape
3M Tin-Plated Copper Foil Tape 1183 consists of a 1-ounce dead soft tin-plated copper foil backing and an electrically conductive, pressure-sensitive acrylic adhesive. This tape is supplied on a removable liner for easy handling and die-cutting. It has excellent solderability.
Features:
Tin-plating facilitates soldering to the backing and resists oxidation and corrosion.
Conductive particles in the adhesive provides low contact resistance between the substrate and the backing to drain static charge.
Acrylic pressure-sensitive adhesive has good resistance to heat, oxidation, solvents and oils.
Removable liner makes it easy to handle and die cut complex shapes.
There are both standard and custom roll widths and lengths to meet a variety of application needs.
Packaging Details:
Export standard packing for 3M 1183 Tin-Plated Copper Foil With Conductive Adhesive Tape. (If customers have special requirements, we also can make accordingly.)
Our Factory Competitive Advantages:
Well Competitive Prices and High Quality Control
Prompt Delivery
Earth-friendly Products
In a Variety of Design
Small Order Acceptable
OEM Accepted
Note: All data contained in this document base on china standard test method, they are average values, they should not be used for a specific purpose. All statements, technical information, and recommendations contained are base upon tests that we believe are reliable, but we strongly recommend clients should do their own tests and decide whether the product is fit for a particular purpose or the method of application.
These product properties are suggestive and all products can be customized or converted to fit specific application requirements. Please contact us to discuss your unique application needs.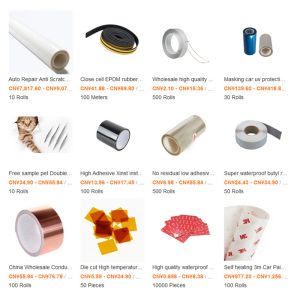 If the 3M 1183 Tin-Plated Copper Foil With Conductive Adhesive Tape to your requirement, please be free to buy the quality products made in China with our professional manufacturers and suppliers in China. We're equipped with a productive factory at your service.
Tin-Plated Copper Foil Tape 1183 is typically used for applications requiring excellent electrical conductivity from the application substrate through the adhesive to the foil backing. Common uses include grounding and EMI shielding in equipment, components, shielded rooms, etc. The tin plating facilitates soldering to the backing and resists oxidation and corrosion.
Typical Physical Properties:
Properties
Typical Values
Backing thickness1
1.4mil (0.04mm)
Total thickness (backing plus adhesive on both sides)3
3.5mil (.088mm)
Breaking strength1
25lb./in (44N/10mm)
Adhesion to steel1
35oz/in (3,8N/10mm)
Electrical resistance through adhesive2
0.010ohm
Flame retardancy3
Pass
1Z-axis Resistance
Measured between gold plated brass probes with 1 kg load.
Contact area: 25.4mm × 25.4mm, Dwell time: 60seconds.
Footnote
Test method ASTM D 1000
MIL-STD-202 Method 307 maintained at 5 psi (3,4 N/cm²) measured over 1 in² surface area. Conductive particles in the adhesive provide the electrical path between the application substrate and the foil backing.
UL-recognized for flame retradancy per UL 510. Product Category 0ANZ2, File E17385.