call on order +86 137 6041 5417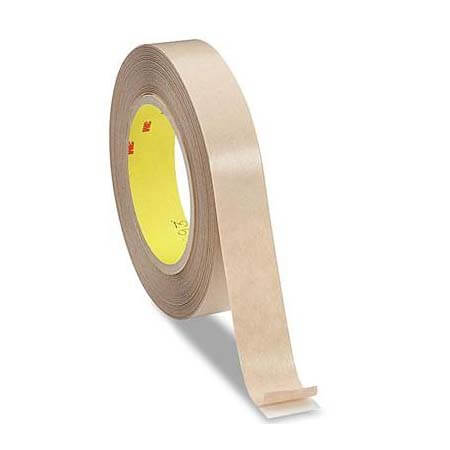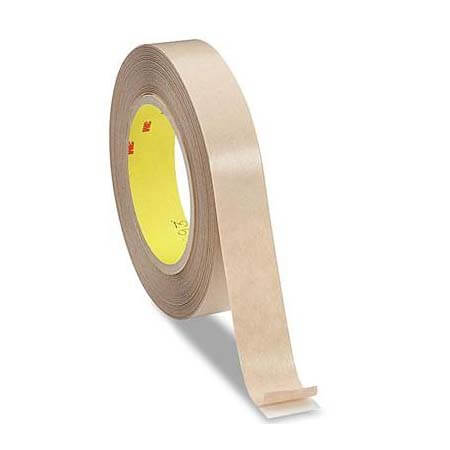 3M 9832 3m 9832HL Double Coated Tape
Min Order Quantity: 1000 Square Meters
Supply Ability: 15000 Square Meters
Port: Shenzhen, China
Payment Terms: T/T, L/C, Paypal, Western Union
Delivery Time: About 10-15 days
3M 9832 3m 9832HL Double Coated Tape
3M 9832 Double Coated Tape with Adhesive 300MP is a general-purpose tape that provides excellent adhesion to a wide variety of substrates, including many foams, plastics, foil, and felt. This tape is well suited for applications requiring temperature performance up to 250°F for short term exposure and up to 150°F for long term exposure. A thin polyester film carrier provides dimensional stability and improved handling.
3M 9832 3m 9832HL Double Coated Tape Features:
3M Adhesive 300MP is a solvent-free acrylic adhesive ideal for applications requiring high adhesion to a wide variety of materials, including many plastics and foams.
Has a film carrier, which can add dimensional stability to foams and other substrates. The carrier also provides easier handling during slitting and die-cutting.
3M Double Coated Tape 9832HL has a heavy 83# Polycoated Kraft liner for improved lay-flat properties and moisture stability.
Packaging Details:
Export standard packing for 3M 9832 3m 9832HL Double Coated Tape. (If customers have special requirements, we also can make accordingly.)
Our Factory Competitive Advantages:
Well Competitive Prices and High Quality Control
Prompt Delivery
Earth-friendly Products
In a Variety of Design
Small Order Acceptable
OEM Accepted
Note: All data contained in this document base on china standard test method, they are average values, they should not be used for a specific purpose. All statements, technical information, and recommendations contained are base upon tests that we believe are reliable, but we strongly recommend clients should do their own tests and decide whether the product is fit for a particular purpose or the method of application.
These product properties are suggestive and all products can be customized or converted to fit specific application requirements. Please contact us to discuss your unique application needs.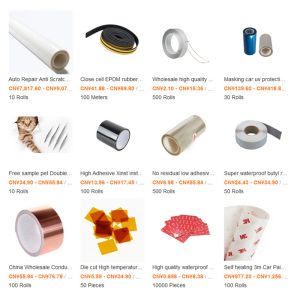 If the 3M9832 3M9832HL Double Coated Tapes to your requirement, please be free to buy the quality products made in China with our professional manufacturers and suppliers in China. We're equipped with a productive factory at your service.
Attaching interior trim, Bonding impact relaxation pads to door panels, Bonding of cellular urethane, polystyrene and polypropylene parts, Securing wire harnesses to headliners.
Physical Properties and Characteristics:
Note: The following technical information and data should be considered representative or typical only and should not be used for specific purposes.
Product
3MTMDouble Coated Tape 9832
3MTMDouble Coated Tape 9832HL
Adhesion to stainless steel ASTM D3330-90 degree
oz/in (N/100mm)
oz/in (N/100mm)
-15 minute RT
56(61)
56(61)
-72 hour RT
58(63)
58(63)
-72 hour 158°F
86(94)
86(94)
ASTM D3330-180 degree, 2.0mil aluminum foil
-72 hour RT
94(103)
94(103)
Adhesion to other surfaces ASTM D3330-90 degree, 2.0mil aluminum foil, 72 hour RT
ABS
58(63)
58(63)
Polycarbonate
66(72)
66(72)
Polypropylene
34(35)
34(35)
Shear Strength - ASTM D3654 Modified - (0.5 inch square sample size)
1000 grams at 72°F
2289 minutes
2289 minutes
500 grams at 158°F
1139 minutes
1139 minutes
Relative High Temperature Operating Ranges
Long Term (days, weeks)
150°F
150°F
Short Term (minutes, hours)
250°F
250°F
Constrction:
Product Number
3MTMtape 9832
3MTMtape 9832 HL
Faceside1 Adhesive Thickness
2.3mils (0.058mm)
2.3mils (0.058mm)
Carrier Type Thickness
0.5mils (0.013mm)
0.5mils (0.013mm)
Backside2 Adhesive Thickness
2.0mils (0.051mm)
2.0mils (0.051mm)
Liner Type
Tan, 58#, Polycoated Kraft, unprinted
Tan, 83#, Polycoated Kraft, unprinted
Liner Caliper
4.0mils (0.10mmm)
6.2mils (0.16mmm)
Total Tape Thickness (w/o liner)
4.8mils (0.12mm)
4.8mils (0.12mmm)
Note1: Faceside adhesive is on the interior of the roll, exposed when unwound.
Note2: Backside adhesive is on the interior of the roll, exposed when liner is removed.
The caliper listed is based on a calculation from manufacturing controlled adhesive coat weights using a density of 1.012 g/cc.
Size:
Roll length, width, slitting tolerance, core size
Maximum in: 1/2″ to 54″
1/2in. -63/64 in. 180yds.
1in. -54in. 360yds.
Normal Slitting Tolerance
±1/32in. (0.08mm)
Core Size(ID) 3M tape 9832
3.0in. (76.2mm)
3M tape 9832 for woodworking is available only in
1in. × 36yds.
2in. × 36yds.
6in. × 36yds.