call on order +86 137 6041 5417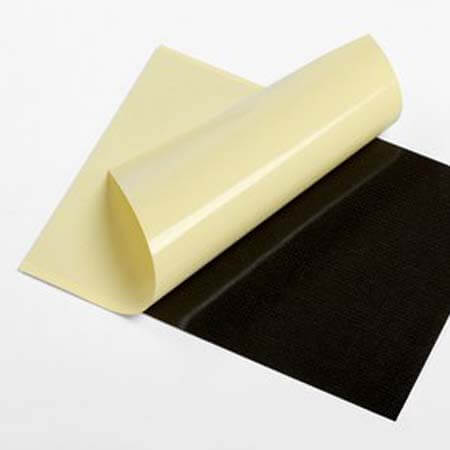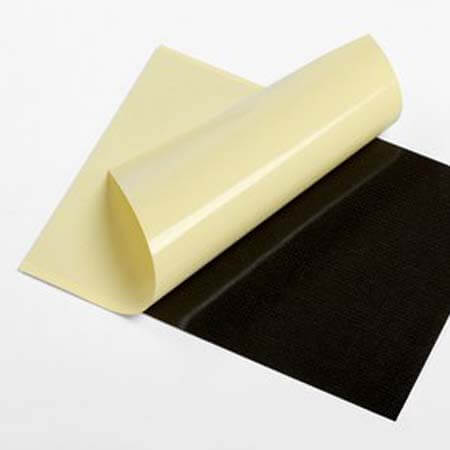 3M ECG8035H Electrically Conductive Cushion Gasket Tape
Min Order Quantity: 1000 Square Meters
Supply Ability: 15000 Square Meters
Port: Shenzhen, China
Payment Terms: T/T, L/C, Paypal, Western Union
Delivery Time: About 10-15 days
3M ECG8035H Electrically Conductive Cushion Gasket Tape
3M Electrically Conductive Cushion Gasket Tapes ECG8035H, ECG8055H, and ECG8075H are electrically conductive compressible gasket tapes in a double-coated tape format with good electrical conductivity and excellent cushion/recovery properties. The 3M ECG8000H Series tapes offer excellent gap filling performance while maintaining good electrical grounding potential. These products offer conductivity through the thickness (Z-axis) & in the plane of the adhesive (X-Y planes) and are ideal for EMI/EMC gasket tape applications between common substrates, such as
metal surfaces (including metal-plated substrates). These products consist of a soft & conductive polymeric foam gasket and thin electrically conductive adhesive tapes laminated on both sides of the cushion gasket. The conductive adhesive is a high-performance 3M™ Electrically Conductive Adhesive Transfer Tape (ECATT).
Features:
XYZ electrical conductivity.
Conformable-Soft.
Provides EMI shielding and grounding.
Good adhesion to many substrates.
Dual sided adhesive.
Packaging Details:
Export standard packing for 3M ECG8035H Electrically Conductive Cushion Gasket Tape. (If customers have special requirements, we also can make accordingly.)
Our Factory Competitive Advantages:
Well Competitive Prices and High Quality Control
Prompt Delivery
Earth-friendly Products
In a Variety of Design
Small Order Acceptable
OEM Accepted
Note: All data contained in this document base on china standard test method, they are average values, they should not be used for a specific purpose. All statements, technical information, and recommendations contained are base upon tests that we believe are reliable, but we strongly recommend clients should do their own tests and decide whether the product is fit for a particular purpose or the method of application.
These product properties are suggestive and all products can be customized or converted to fit specific application requirements. Please contact us to discuss your unique application needs.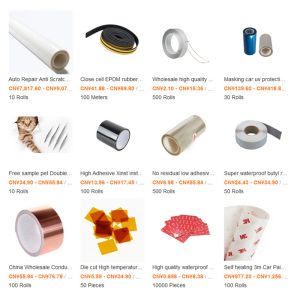 If the 3M ECG8035H Electrically Conductive Cushion Gasket Tape to your requirement, please be free to buy the quality products made in China with our professional manufacturers and suppliers in China. We're equipped with a productive factory at your service.
Typical Physical Properties:
Note: The following technical information and data should be considered representative or typical only and should not be used for specification purposes.
Product No. 3MTM ECG8000H Series
Test Mehod
Electrical Properties
Z-axis Resistance1 (1 inch × 1 inch)
<0.05Ω
3M TS-EMC-0001
Z-axis Resistance2 (10mm × 10mm)
<0.1Ω
3M TS-EMC-0001
Surface Resistance3
<0.1Ω
3M TS-KOR-939
Outgassing
Total Mass Loss(TML): 1.0%
Collected Volatile Condensed Material (CVCM): 0.02%
Water Vapor Recovered (WVR): 0.3%
ASTM E-595
Minimum Overlap Length
3.0mm
Minimum Overlap Width
3.0mm
Thermal Property
Thermal Conductivity
0.9W/m-K
QTM-500
Adhesion Properties
180°Peel Adhesion (FS)4
1.1Kgf/25mm
3M TS-EMC-0002
180°Peel Adhesion (BS)5
0.8Kgf/25mm
3M TS-EMC-0002
Constructions:
Product
3MTMElectrically Conductive Gasket Tape ECG8000H Series
Carrier Type
Plated Polyurethane Foam
Adhesive Type
Soft Acrylic PSA
Filler Type
Nickel Particles
Tape Thickness
ECG8035H: 0.35±0.05mm
ECG8055H: 0.55±0.07mm
ECG8075H: 0.75±0.08mm
Release Liner
PE coated Paper Liner
(PET film liner and Dual liner version are available)
Roll Length
Standard: 50MT
Custom size can be supplied by request