call on order +86 137 6041 5417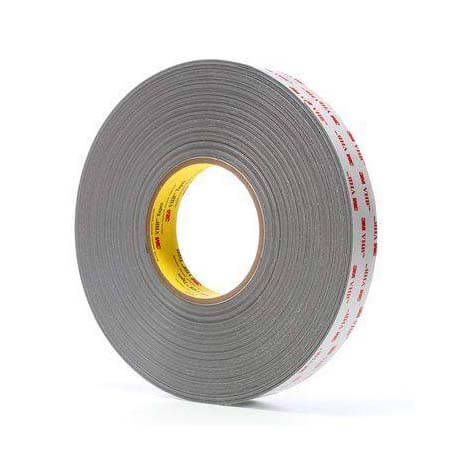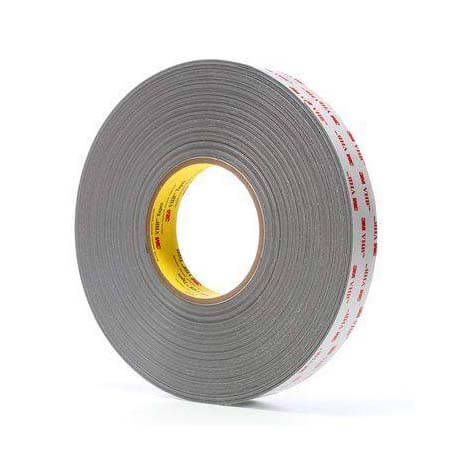 3MRP16 3MRP25 3MRP32 VHB Tape
Min Order Quantity: 1000 Square Meters
Supply Ability: 15000 Square Meters
Port: Shenzhen, China
Payment Terms: T/T, L/C, Paypal, Western Union
Delivery Time: About 10-15 days
3MRP16 3MRP25 3MRP32 VHB Tape
3M VHB Tapes RP16 (F), RP25 (F), RP32 (F), RP45 (F) and RP62 (F) are double-sided pressure-sensitive adhesive tapes for bonding a variety of substrates including many metals, plastic, and painted materials. All tapes are available with a paper or with a polyethylene film liner. For example, RP45 has a paper liner and RP45(F) has a film liner.
Features:
Fast and easy-to-use permanent bonding method provides high strength and long-term durability.
Virtually invisible fastening keeps surfaces smooth.
Can replace mechanical fasteners (rivets, welding, screws) or liquid adhesives.
Gray, 0.025 in (0.6 mm), multi-purpose adhesive and conformable acrylic foam core for good performance in a variety of applications.
Eliminate drilling, grinding, refinishing, screwing, welding and clean-up.
Creates a permanent seal against water, moisture and more.
Pressure sensitive adhesive bonds on contact to provide immediate handling strength.
Allows the use of thinner, lighter weight and dissimilar materials.
Packaging Details:
Export standard packing for 3MRP16 3MRP25 3MRP32 VHB Tape. (If customers have special requirements, we also can make accordingly.)
Our Factory Competitive Advantages:
Well Competitive Prices and High Quality Control
Prompt Delivery
Earth-friendly Products
In a Variety of Design
Small Order Acceptable
OEM Accepted
Note: All data contained in this document base on china standard test method, they are average values, they should not be used for a specific purpose. All statements, technical information, and recommendations contained are base upon tests that we believe are reliable, but we strongly recommend clients should do their own tests and decide whether the product is fit for a particular purpose or the method of application.
These product properties are suggestive and all products can be customized or converted to fit specific application requirements. Please contact us to discuss your unique application needs.
Decorative material and trim.
Nameplates and logos.
Electronic displays.
Panel to frame.
Stiffener to panel.
Product Construction:
Adhesive
Multi-Purpose Acrylic
Adhesive Carrier
Conformable Acrylic Foam (closed cell)
Thickness
3MTMVHBTMTape RP16 (F)
0.016in. (0.4mm)
3MTMVHBTMTape RP25 (F)
0.025in. (0.6mm)
3MTMVHBTMTape RP32 (F)
0.032in. (0.8mm)
3MTMVHBTMTape RP16 (F)
0.045in. (1.1mm)
3MTMVHBTMTape RP62 (F)
0.062in. (1.55mm)
Density
45lb./ft³ (720kg/m³)
Liner
Paper Liner Version: White DK paper (red 3MTMVHBTMprint)
Red PE film (white 3MTMVHBTMprint)
Tape Color
Gray
Size:
Standard Length
3MTMVHBTMTapes RP16(F), RP25(F), RP32(F)
72yds.(65.8m)
3MTMVHBTMTapes RP45(F), RP62(F)
36yds.(32.9m)
Minimum Width
1/2in.(12.7mm)
Slitting Tolerance
±1/32in.(0.8mm)
Core Diameter(ID)
3.0in.(76.2mm)
Properties and Characteristics:
Peel Adhesion (stainless steel)
3MTMVHBTMTape RP16(F)
12lb./in. width (210N/100mm)
3MTMVHBTMTape RP25(F)
17lb./in. width (300N/100mm)
3MTMVHBTMTape RP32(F)
18lb./in. width (315N/100mm)
3MTMVHBTMTape RP45(F)
20lb./in. width (350N/100mm)
3MTMVHBTMTape RP62(F)
20lb./in. width (350N/100mm)
Normal Tensile (alum T-block)
3MTMVHBTMTape RP16(F)
95lb./in.² (655kPa)
3MTMVHBTMTape RP25(F)
90lb./in.² (620kPa)
3MTMVHBTMTape RP32(F)
85lb./in.² (585kPa)
3MTMVHBTMTape RP45(F)
85lb./in.² (585kPa)
3MTMVHBTMTape RP62(F)
80lb./in.² (550kPa)
Dynamic Shear
3MTMVHBTMTape RP16(F)
90lb./in.² (620kPa)
3MTMVHBTMTape RP25(F)
80lb./in.² (550kPa)
3MTMVHBTMTape RP32(F)
75lb./in.² (515kPa)
3MTMVHBTMTape RP45(F)
70lb./in.² (480kPa)
3MTMVHBTMTape RP62(F)
70lb./in.² (480kPa)
Static Shear (stainless steel)
72°F(22°C)
1000g/0.5sq.in.(holds 10,000min.)
158°F(70°C)
500g/0.5sq.in.(holds 10,000min.)
200°F(93°C)
500g/0.5sq.in.(holds 10,000min.)
Solvent Resistance
High
Temperature Resistance
Short Term (minutes, hours)
250°F(121°C)
Long Term (days, weeks)
200°F(93°C)