call on order +86 137 6041 5417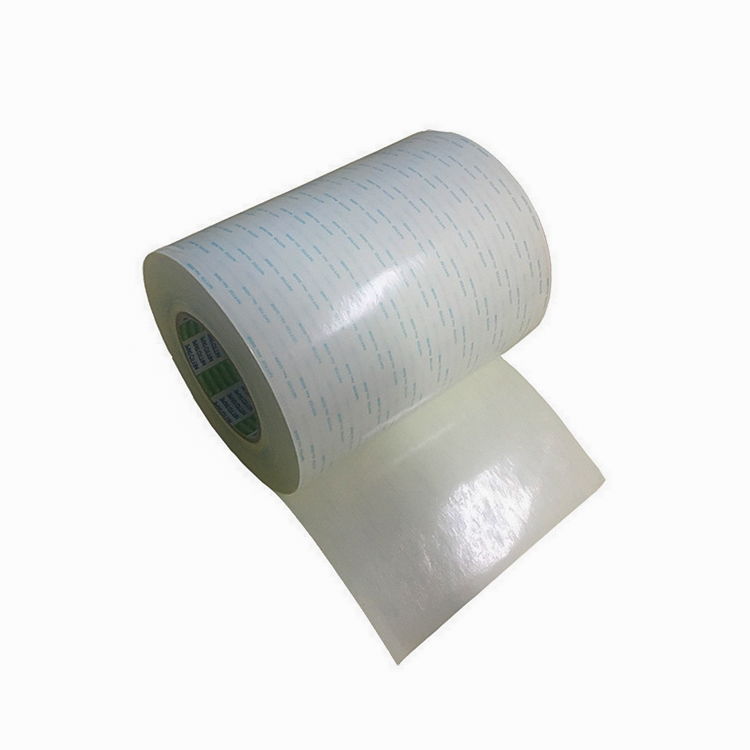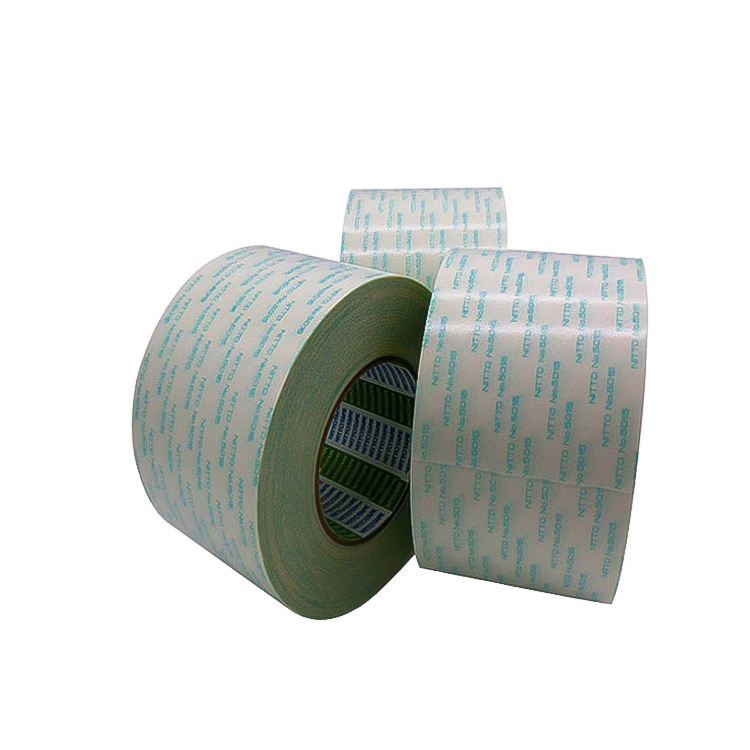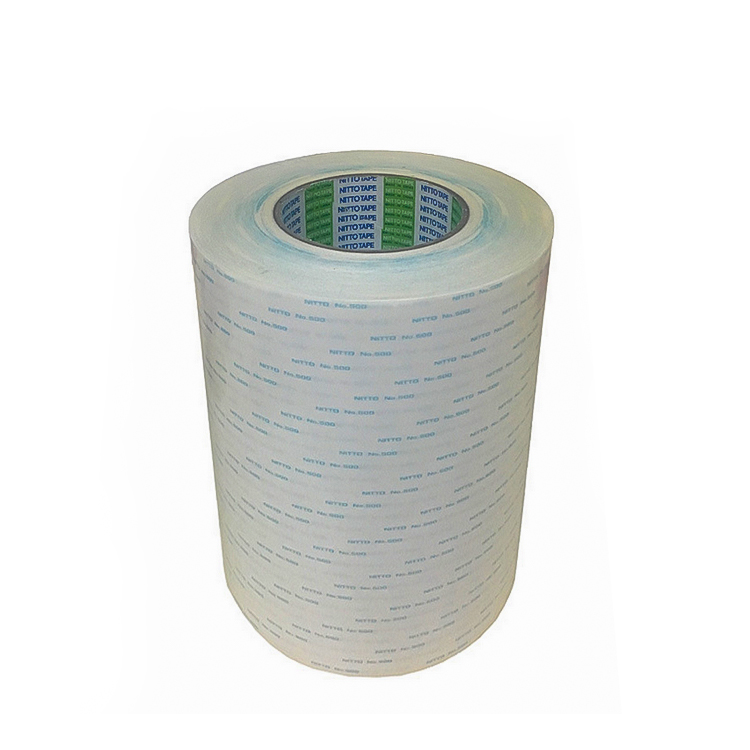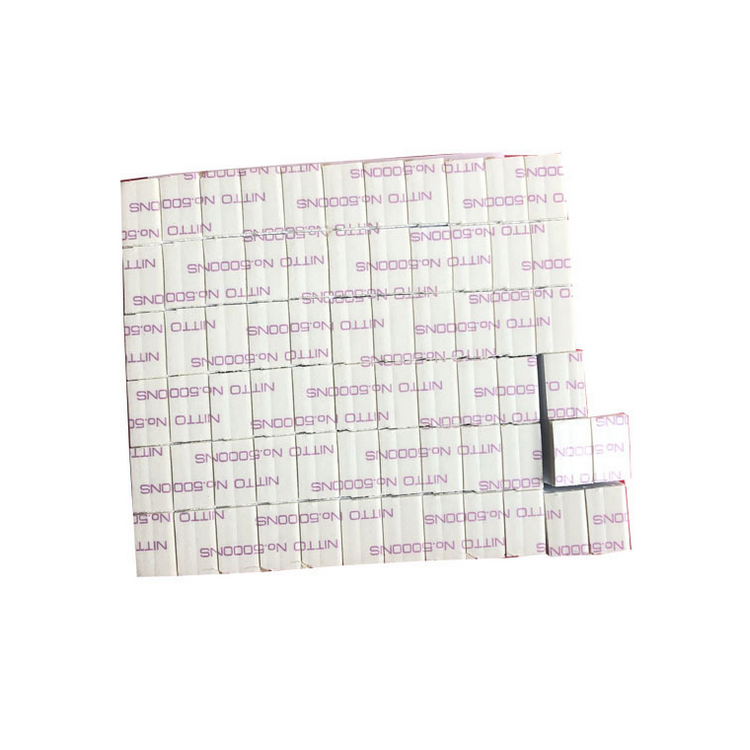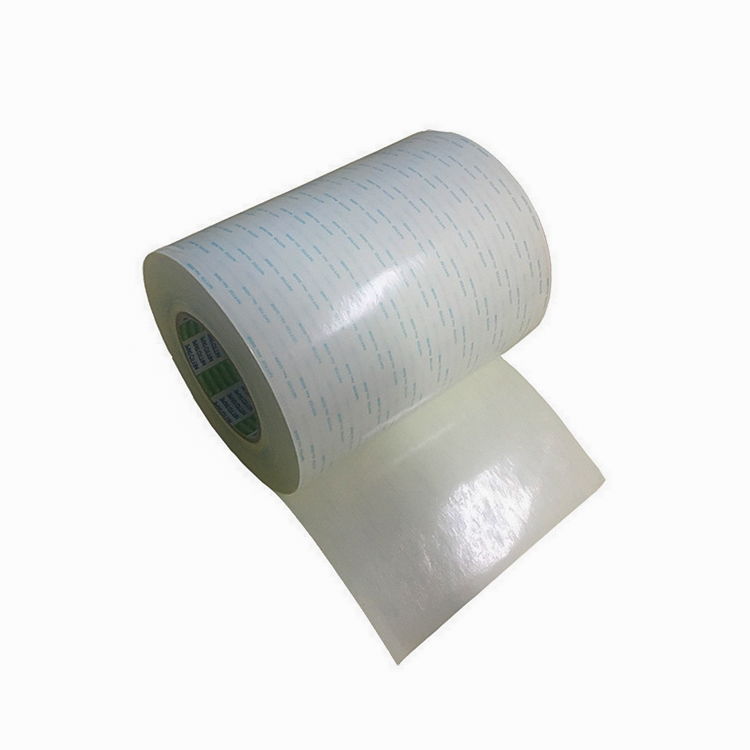 Nitto 5015 Strong Adhesive Double Sided Tissue Tape die cutting
Brand Name: Nitto
Model Number: 5015
Adhesive: Acrylic
Adhesive Side: Double Sided
Adhesive Type: Pressure Sensitive
Design Printing: No printing
Material: non-woven fabrics
Feature: Heat-Resistant
Use: MASKING
SIZE: Customized
Thickness: 0.12mm
Nitto 5015 Strong Adhesive Double Sided Tissue Tape die cutting
It is a non-woven base double-sided tape. It is a multi-purpose double-sided tape. It is made of flexible non-woven fabric coated with acrylic pressure-sensitive adhesive on both sides. The color is white; the tape is strong and will not break. There is no cumbersome operation of peeling and removing broken tapes;
Adhesives that are not easy to leave viscose are used, easy to die-cut processing, and have good initial tack and stickiness; long-term temperature resistance is 70℃, short-term temperature resistance can reach 120℃, tape and metal , Plastics, etc. have strong adhesion, and have particularly good anti-repulsive properties.
Nitto 5015 Strong Adhesive Double Sided Tissue Tape die cutting Applications:
Adhesive bonding of foam, nameplates, electrical appliances, automobiles, mobile phones, toys, and electronic components.
We can offer professional die cutting service according to customer's request or drawing (any shape and any size) with above cutting machines. If any question, please do not hesitate to contact with us.
Our Factory Competitive Advantages:
* Well Competitive Prices and High Quality Control
* Prompt Delivery
* Earth-friendly Products
* In a Variety of Design
* Small Order Acceptable
* OEM Accepted
Roll Size: 3″ paper or plastic core; tape width: 2mm-1200mm; standard width: 1200mm, standard length:50M.
OEM Size: Special length, thickness or combinations can be supplied per customer's request.Products can be supplied in roll, tape, sheets or shapes per customer's request. Only you provide the CAD drawing, we can die cut any size for you.
Shelf Life: To obtain best performance, use this product within 12 months from date of delivery and store under normal conditions of 60 ºC to 80ºF (16 ºC to 27ºC) and 40 to 60% R.H. in the original carton.
If the Nitto 5015 Strong Adhesive Double Sided Tissue Tape die cutting to your requirement, please be free to buy the quality products made in China with our professional manufacturers and suppliers in China. We're equipped with a productive factory at your service.