call on order +86 137 6041 5417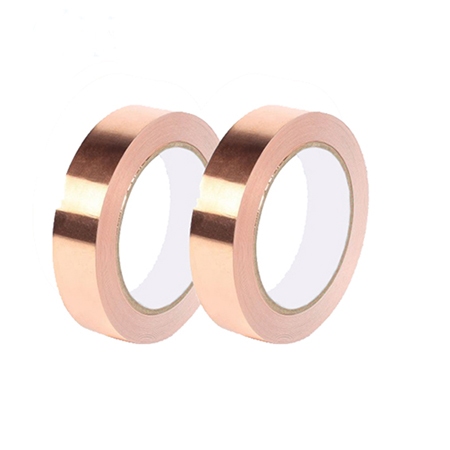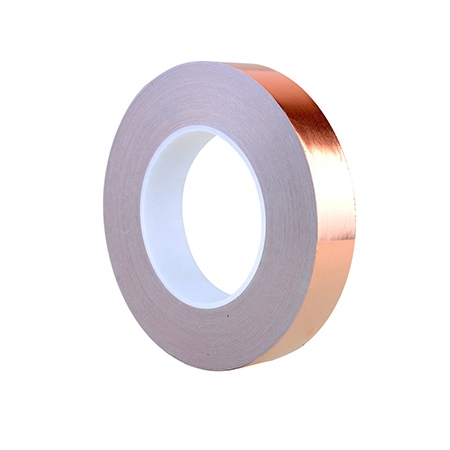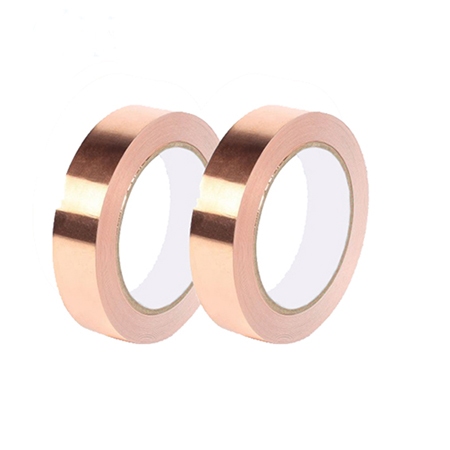 Copper Foil Tape with Non-Conductive Adhesive for Kitchen Chinese Supplier
Place of Origin:China
Brand Name:Xinst
Model Number:0701/0702/0703
Material:Copper Foil
Feature:Waterproof
Use:Masking
Adhesive:Acrylic
Adhesive Side:Single Sided
Adhesive Type:Pressure Sensitive
Design Printing:No Printing
Thickness:0.05/0.06/0.08/0.1/0.15mm
Color:Copper
Usage:EMI
Application:Repair for shielding signal cable or FFC
Backing:Copper Foil
Name:Acrylic Non-Conductive Adhesive Copper Foil Tap
Professional Produce Acrylic Non-Conductive Adhesive Copper Foil Tape Descriptions:
Acrylic Non-Conductive Adhesive Copper Foil Tape is as a smooth copper (purity is 99.95%) foil backing with a acrylic pressure-sensitive adhesive and liner. It is have conductive or not conductive adhesive. The unplated copper with conductive adhesive is a common EMI shielding tape for non-corrosive conditions.
Acrylic Non-Conductive Adhesive Copper Foil Tape Features:
• Dead soft copper foil backing for good shielding effectiveness, soldering and converting (slitting and die cutting).
• Acrylic pressure-sensitive adhesive has good resistance to heat, oxidation, solvents and oils.
• Removable liner on adhesive side makes it easy to handle. protect the adhesive prior to application and die cut complex shapes.
Roll Size: 3" plastic core, Single Copper Foil Tape width: 2mm -600mm; standard width: 600mm, standard length: 50M Special length, thickness or combinations can be supplied per customer's request. Products can be supplied in roll, tape or shapes per customer's request..


Shelf Life: To obtain best performance. Use this product within 12 months from date of delivery. And store under normal conditions of 60 ºC to 80ºF (16 ºC to 27ºC) and 40 to 60% R.H. in the original carton.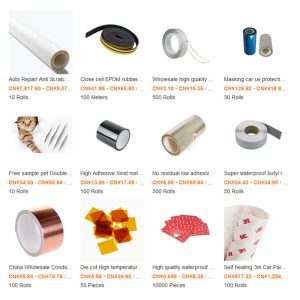 If the pet insulation transformer mylar tape caters to your requirement, please be free to buy the quality products made in China with our professional manufacturers and suppliers in China. We're equipped with a productive factory at your service.
Acrylic Non-Conductive Adhesive Copper Foil Tape Applications:
• Commonly used for RFI/EMI (radio-frequency interference or electromagnetic interference) shielding and ESD (electrostatic discharge) grounding for components, integrated circuits, connectors, cables, motors, equipment enclosures/cabinets and shielded rooms.
• Conductive circuit or bus bar for low voltage applications
• Used in jobs requiring high conductivity or shielding effectiveness for a given thickness.
• Best used in non-corrosive environments.
• Electrical connection between surfaces (sheets / foils)
• Mounting transparent foils, windows for EMI/RFI shielding
• Shielding in housings and Faraday cages
• Cable shielding (Wrap around the cable)
• Temporary shielding during emission and immunity tests
• Snail Barrier
Acrylic Non-Conductive Adhesive Copper Foil Tape Specifications:
| | |
| --- | --- |
| Product Code | Xinst0701/0702/0703 |
| Name | Copper foil tape |
| Thickness(mm) | 0.05/0.06/0.08/0.1/0.15 |
| Adhesive | Acrylic/Conductive adhesive |
| Backing | Copper foil/Cu/Cu+PET |
| Color | Copper |
| Liner | Paper |
| Short-term temperature | 180 |
| Long-term temperature | 120 |