call on order +86 137 6041 5417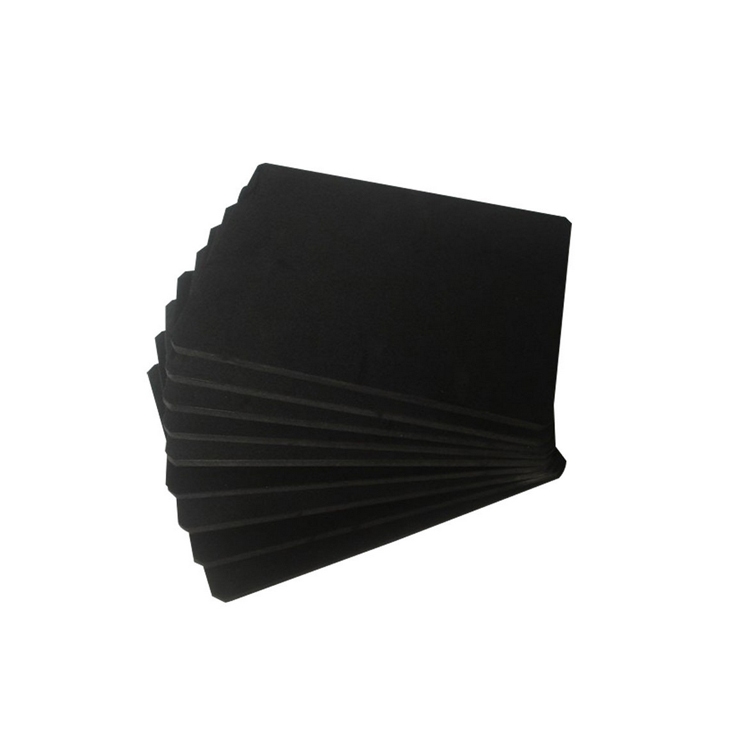 Custom PE EVA foam rubber sheets Die Cutting
● water resistance, closed bubble hole structure, waterproof
● shockproof, high resilience and tensile strength, strong toughness, with good shockproof, buffering performance
● thermal insulation, heat insulation, high temperature, low temperature, can overcome a variety of harsh environment
● sound insulation, closed bubble hole, sound insulation effect is good
● processing, and easy to hot pressing, cutting, gluing and other processing
Custom PE EVA foam rubber sheets Die Cutting
PE EVA Foam Rubber Sheets have good flexibility, water resistance, impact resistance
High elasticity, resistance to chemical corrosion, non-toxic
Resistance to abrasion, cut, scratch resistance
Used to realize 100% reproduction cycle, energy saving and environmental protection
Custom PE EVA Double Sided Foam Tape Rubber Cushion Foam Sheet Die Cutting Applications:
Car seats, car interior, car roof, foot pedals, sunshade materials and daily hooks Compression foam and coated with strong acrylic adhesive film composite, sound absorption, anti-seismic seal, easy to adhere to a variety of surfaces, at the same time with die-cutting products.It is mainly used for fixing and gluing automobile interior and exterior decorative components
Die cutting designs can includes holes, shapes, oversized lines (for easy removal) and complimentary products can also be incorporated.
Die cutting tapes enable you to save a significant amount of time when applying the adhesive tape and to save money for cuts through slitting.
Our Factory Competitive Advantages:
Well Competitive Prices and High Quality Control Prompt Delivery Earth-friendly Products In a Variety of Design Small Order Acceptable OEM Accepted
Roll Size: 3″ paper or plastic core;tape width: 2mm -1200mm; standard width: 1200mm,standard length:50M
OEM Size:Special length, thickness or combinations can be supplied per customer's request.Products can be supplied in roll,tape,sheets or shapes per customer's request.Only you provide the CAD drawing,we can die cut any size for you.
Shelf Life: To obtain best performance, use this product within 12 months from date of delivery and store under normal conditions of 60 ºC to 80ºF (16 ºC to 27ºC) and 40 to 60% R.H. in the original carton
Car seats, car interior, car roof, foot pedals, sunshade materials and daily hooks Compression foam and coated with strong acrylic adhesive film composite, sound absorption, anti-seismic seal, easy to adhere to a variety of surfaces, at the same time with die-cutting products.It is mainly used for fixing and gluing automobile interior and exterior decorative components
Product Name

Custom PE EVA Double Sided Foam Tape Rubber Cushion Foam Sheets Die Cutting

Adhesive Type

acrylic

Color

black/white

Temperature Resistance

-20°C -80°C

length

10M each roll or custom as customer request

width

2cm, 5cm, 8cm, 20cm 30cm 50cm or custom as customer request

Features

● water resistance, closed bubble hole structure, waterproof

● shockproof, high resilience and tensile strength, strong toughness,
with good shockproof, buffering performance
● thermal insulation, heat insulation, high temperature, low temperature, can overcome
a variety of harsh environment
● sound insulation, closed bubble hole, sound insulation effect is good
● processing, and easy to hot pressing, cutting, gluing and other processing

Thickness

0.5-3mm