call on order +86 137 6041 5417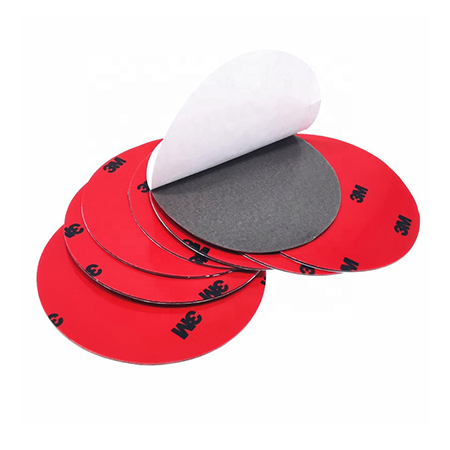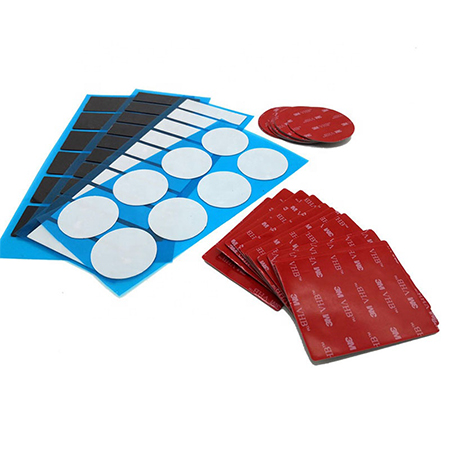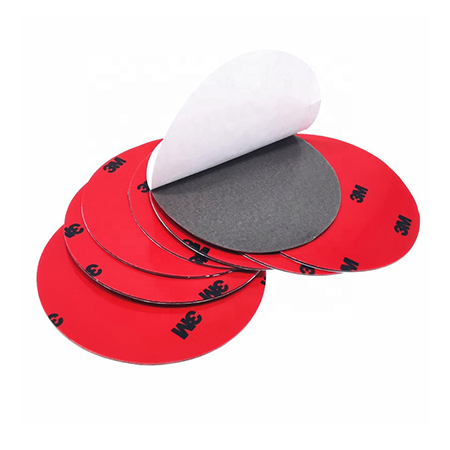 Die Cut 3M4926 VHB Foam Tape For Automobile Industry
Place of Origin:China
Brand Name:3M
Model Number:3M4926
Material:VHB
Feature:Heat-Resistant
Use:Masking
Adhesive:Acrylic
Adhesive Side:Double Sided
Adhesive Type:Pressure Sensitive
Design Printing:No Printing
Thickness:2.0mm
Width:Customized Size
Size:Customized Size
Customized Service:Die Cut Any Shape
Product Description
3M 4926 VHB Tape die cut is a conformable, double-sided, pressure-sensitive, closed-cell acrylic foam tape with a PE film liner.
3M 4926 VHB Foam Tape For Automobile Industry Features:
• Excellect viscosity and durability.
• Waterproof ,High temperature-resistant.
• Good mitigating vibratility.
• Suitable for irregular surface because of flexibility.
• Strong tensile strength.
• Best die-cut tape to mount various of precison molded parts.
Other Kinds of 3M VHB Tape:
3M4606,3M4608,3M4914,3M4941,3M4945,3M49513M4920,3M4930,3M4950,3M4955,3M4959,
3M4926,3M4936,3M4941,3M4956,3M4932,3M4952,3M4945,3M4950,3M4951,43M914,3M4941,
3M4926,3M4032,3M4004,3M4008. 3M4016,3M4026,3M4432,3M4965,3M4116,3M4211,3M4229,
3M5314,3M5925,3M4229P,3M5314,3M4215,3M4210,3MF9460PC,3M F9469PC,3M F9473PC and so on.
Other Die Cutting Products:
1)Die cut 3M,TESA, NITTO double side tape.
2)Die cut EMI products, such as copper foil, conductive foam, conductive cloth
3)Die cut Polyimide film, Polyimide tape
4)Die cut PET/Polymer/Tissue Double side tape.
5)Die cut 3M 4926 Acrylic Foam Tape/VHB Tape
6)Die cut PE/PET Protective film
7)Die cut Thermal produts,such as Thermal Conductive Double side Tape,Thermal conductive rubber pad.
8)Die cut PE Foam,EVA Foam,PU Foam,PORON Foam,Sponge.
9)Die cut OCA Double Side Tape.
10)Die cut Tempered Glass Screen Protector
11)Die cut Printing Related Protucts,Such as PET/PC/Paper Labels.
12)Die cut All kinds of Insulation gasket,such as PC,PET materials.
If the Die Cut 3M4926 VHB Foam Tape For Automobile Industry to your requirement, please be free to buy the quality products made in China with our professional manufacturers and suppliers in China. We're equipped with a productive factory at your service.
FAQ
1)How to order from xinst?
Just send us email or call us.
2)Do you offer the free sample for testing?
Yes, we offer the sample free, but you courier charges.
3)How to ship the order?
We will suggest you the appropriate way of shipment, by sea, by air or by courier. Of course if you will have your own forwarder, that is no problem.
4)Can we trust the quality of product from Xinst?
Sure, do not worry about that. Our quality wills absolutely compliance to the sample we send. If not, we will take charge of that.
5)What payment Xinst accepts?
For the small quantity, we request 100% advanced TT payment; other conditions, negotiable. Sorry, we did not accept the Credit card for the time being.
6)How about the lead time of per order?
If the tape you order have stock, we can ship out within 1~3 days. If there is no stock, you need to wait about 5~12 days. If you are request the die-cuts, the time shall longer.
Friendly Tips:
If you find our tapes interested, please send your detailed requirements to us. Xinst's team would offer different solutions to you within 12 hours. Free samples are also available.
3M4926 VHB Foam Tape For Automobile Industry Applications:
• For bonding TP touch screen module, the phone window.
• For pasting nameplate, car flags and decorations, frames, and decorative strips.
• widely used in automotive and electronics industry.
Product Name

die cutting 3m vhb foam double sided adhesive tape

Material

3m 4914 4920  4929 4949 4950 4955 4959vhb tape

Color

Gray/white/black/transparent

size:

30 mm diameter ,according to your requirement

Usage

Permanent Bonding

 Heat resistance

38 ℃ to 150 ℃

Sample provide

1. We send sample at most 20mm width roll or A4 paper size for free
2. Customer shall bear the freight charges
3. Sample and freight charge just a show of your sincerity
4. All sample related cost shall be returned after first deal
5. It is workable to most of our clients Thanks for cooperation

Lead time 

3~7days after payment confirmed