call on order +86 137 6041 5417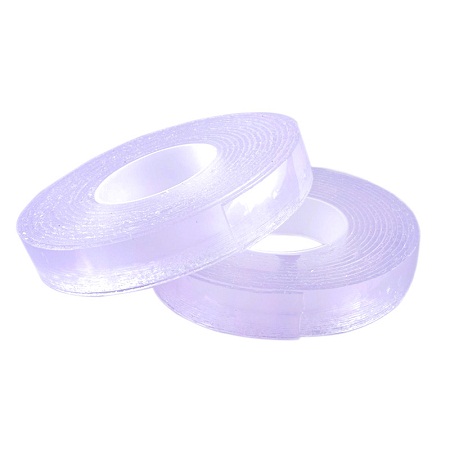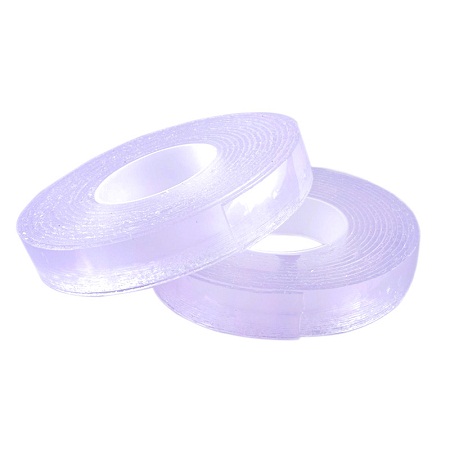 Wholesale high quality Reusable Magic Adhesive tape Nano Micro Suction foam Tape
Place of Origin:China
Brand Name:Xinst
Model Number:29002
Adhesive:Rubber
Adhesive Side:Double Sided
Adhesive Type:Pressure Sensitive
Design Printing:No printing
Material:Acrylic foam
Feature:Heat-Resistant
Use:MASKING
Thickness:0.5/0.8mm
Color:White/Black
Wholesale high quality Reusable Magic Adhesive tape  Nano Micro Suction foam Tape 
Xinst29001 Nano Micro Suction foam tape is developed for use as the non-slip temporary fixation material, cushion foam used for the stationery and electrical appliances, as well as various other general-purpose applications.
Construction:
PE Protect Film
Micro-suction Side Special Acrylic Foam
PET Film
Acrylic Adhesive Side
Paper Liner
Nano Micro Suction foam Tape Feature:
* The micro-suction side is easy to stick and tear repeatedly.
* If the micro-suction side becomes dirty, wipe the surface with a wet tissue and the surface becomes reusable as before.
Why can it stick and tear ?
The backing of Xinst29001 is acrylic foam. One side is ordinary adhesive though, the other side has no glue. The non-glue side has innumerable micro suctions. The suctions can stick and tear on almost any flat surfaces similar to ordinary suction cups. Though the suction force weakens when the surface becomes dirty, you can clean it with a wet tissue or a clear tape, and it will work again.
For temporary signs
You can fix temporary signs to the wall without bond, adhesive tapes, screws, or nails. Stick the adhesive side to the sign, and fix it to the wall with the micro suction side. You can stick and tear the sign without leaving a residue on the wall.
As a cell phone or smart phone component
Xinst29001 is used as LCD gaskets in cell phones and smartphones. It shuts out the dust perfectly, and is removable if repairs are necessary. When you drop the phone, the foam absorbs the shock and protects the acrylic or glass window from breaking. As the cushion for the microphone and speaker, it improves the qualitiy of the sound. As the rubber foot of the docking station, you can stick and tear it easily on your desk repeatedly.
For tablet and smart phone accessories
A fixing a tablet or a smart phone to the case and the front cover on it have become popular applications recently. If used as a rubber foot for a tablet, smartphone, smartwatch dock, you can fix it tightly on a desk and which prevents it from falling down. For a stand of a smart phone or a tablet, Xinst29001 is used for attaching a smartphone or a tablet to the stand and fixing the stand on a desk.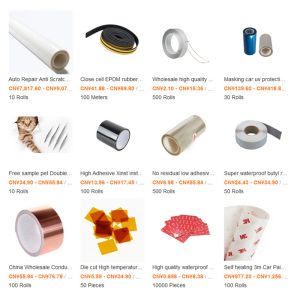 If the pet insulation transformer mylar tape caters to your requirement, please be free to buy the quality products made in China with our professional manufacturers and suppliers in China. We're equipped with a productive factory at your service.
Applications:
1. Stand, Docking station (Attaching a tablet or a smartphone / A rubber foot )
2.Smartphone Case, Tablet Case ( Fixing to the case and the front cover )
3. Gasket for internal cell phone components (LCD, Speaker, Microphone e.g.)
4. Stationery fixation (Bookends, Pencil stand e.g.)
*Storing: Please store the product in a tightly wound fashion. It will become wrinkled if it loosens.
Nano Micro Suction Foam Tape Standard:
Color and Thickness

mm

White: 0.5, 0.8

Black: 0.3, 0.5, 0.8

Magnification

%

150

Elongation

%

400

Tensile Strength

N/cm

12.74
Object:
Usable

Unusable

Flat surface material

Glass, Metal,

Marble, Plastic etc.

Rough surface

Water surroundings