call on order +86 137 6041 5417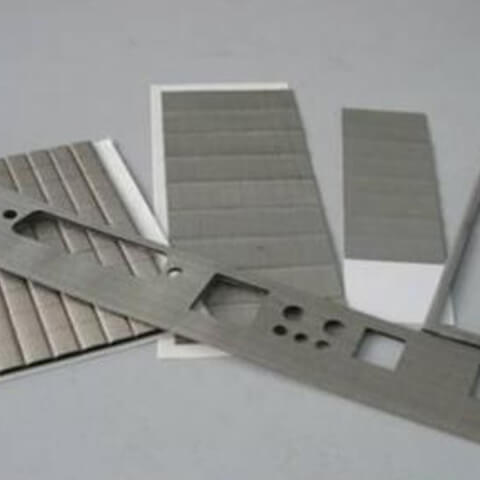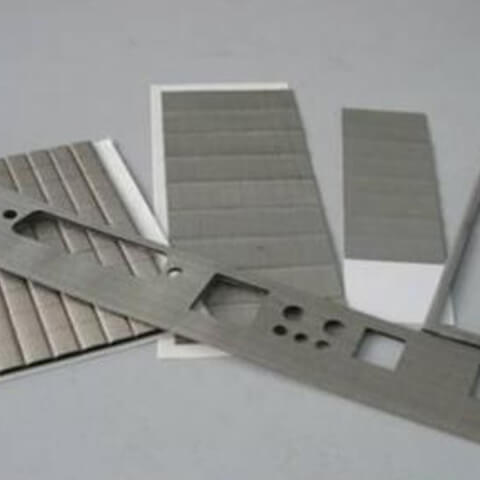 Die Cutting EMI Shielding Conductive Foam Gasket
Model Number:OEM
Adhesive:Acrylic
Adhesive Type:Pressure Sensitive
Design Printing:No printing
Material:conduction foam
Feature:Heat-Resistant
Use:MASKING
SIZE:Customized
Thickness:0.1-0.3
Shielding Conductive foam gasket is wrapped on the sponge conductive cloth, after a series of processing, has the good electrical conductivity, surface can be easily fixed in need shielding device with adhesive tape. Have different section shape, installation method, level of UL and shielding effectiveness of shielding materials to choose from.
Features:
Four sides are conductive, wrap with conductive cloth, core black foam doesn't conduct, just stuff. One side is coating with conductive glue.
Surface impedance<= 0.08ohm, with excellent protection performance the same as metal. The core material using PU foam can reduce surface pressure, with excellent resilience. The gasket with smooth and soft conductive fiber so can be adapted to a surface. This gasket is difficult to be fired, you can use it safely.
Widely using for EMI Shielding of OA machine, laptop, pc or computer peripherals.
Packaging Details:
Export standard packing for Die Cutting EMI Shielding Conductive Foam Gasket. (If customers have special requirements, we also can make accordingly.)
Our Factory Competitive Advantages:
Well Competitive Prices and High Quality Control
Prompt Delivery
Earth-friendly Products
In a Variety of Design
Small Order Acceptable
OEM Accepted
Note: All data contained in this document base on china standard test method, they are average values, they should not be used for a specific purpose. All statements, technical information, and recommendations contained are base upon tests that we believe are reliable, but we strongly recommend clients should do their own tests and decide whether the product is fit for a particular purpose or the method of application.
These product properties are suggestive and all products can be customized or converted to fit specific application requirements. Please contact us to discuss your unique application needs.
Application Ideas:
Electrical industry EMI shielding.
DIY for phone, tablet, pad, latptop.
Bond strength is dependent upon the amount of adhesive-to-surface contact developed. Firm application pressure and moderate heat, from 100°F (38°C) to 130°F (54°C), will assist the adhesive in developing intimate contact with the bonding surface.
To obtain optimum adhesion, the bonding surfaces must be clean, dry and well unified. Some typical surface cleaning solvents are isopropyl alcohol or heptane.
Ideal tape application temperature range is 70°F to 100°F (21°C to 38°C). Initial tape application to surfaces at temperatures below 50°F (10°C) is not recommended because the adhesive becomes too firm to adhere readily. However, once properly applied, low-temperature holding is generally satisfactory.
| | |
| --- | --- |
| Heatsink Material | Silicone |
| Color | Blue |
| Silicone pad Size | 10mm×10mm×1mm |
| Compatible CPU | CPU |
| Application | Processor |
| Flame retardancy | 94-V0 |
| Temp. | -40C ~ 220C |
| Thermal Conductivity | 1.2W ~ 2.0W |
| Hardness | 13C ~ 50C |
| Voltage Proof | >4KV |
| Package Include | 1pcs 100mm×100mm×1mm pads |