Nano carbon copper foil tape
xinstMay 08, 2020
Nano-carbon copper foil material is a new generation of carbon-based thermally conductive materials. It is composed of nano-carbon materials with high thermal diffusion and ultra-thin copper foil. Use any surface well, while the product dissipates heat uniformly, it also provides thermal insulation in terms of thickness.
xinst nano-carbon copper foil has good flexibility and machinability, high thermal conductivity and high heat radiation efficiency.
Nano carbon copper tape heat sink has high thermal conductivity and high flexibility. Surface coating and nano-carbon powder have high thermal conductivity and high heat radiation efficiency.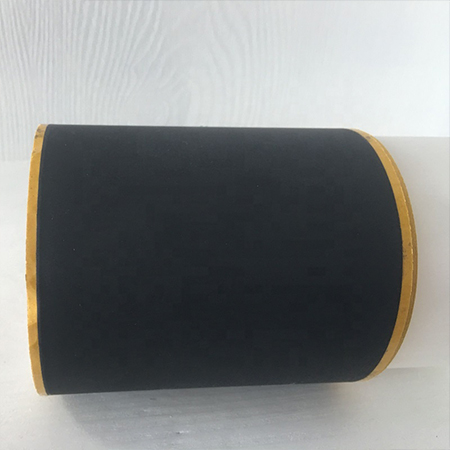 In the current trend of miniaturization and thinning of electronic product materials, nano carbon copper can provide electronic products to dissipate waste heat and improve its stability and reliability. LBD carbon copper foil series products are mainly made of copper foil materials. After surface treatment and coating of nano-radiation heat dissipation materials, graphite sheets or metal foils that can replace the commonly used electronic systems are provided.
Nano carbon copper foil tape Features and advantages:
● Nano carbon powder has low thermal resistance and high thermal conductivity
● It is self-adhesive, easy to use, high bonding strength
● Meet all environmental requirements including ROHS
● Can be die-cut into different shapes according to design requirements
application:
● Handheld mobile electronic equipment
● Notebook
● chip module
● Wireless communication equipment
Nano carbon copper tape can be used in many fields, such as smart phones, flat panel displays, learning machines, TVs, LCD screens, monitors, rice cookers, microwave ovens, STBs, routers, communication stations, LED lighting, control power, Projector, GPS host, mid-level server, microprocessor, laptop, computer peripherals main circuit board, CPU, memory module, GPS module, radio frequency circuit, screen display circuit, WIFI, Bluetooth module, secondary circuit board, antenna Module, light sensor module, front camera module and other heat sources.
If you are interested in our products please subscribe to our mail